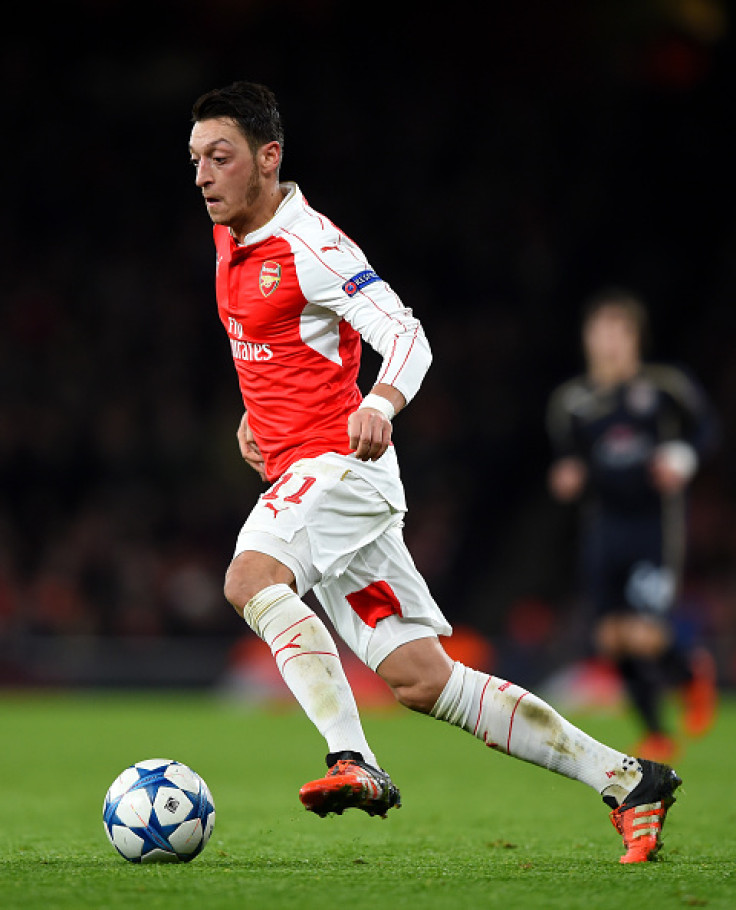 Arsenal manager Arsene Wenger has revealed that he had tried to sign Mesut Ozil when he was at Werder Bremen but the German had decided to move to Real Madrid instead, where he had forged an illustrious career, before incidentally transferring to the Emirates in 2013. The World Cup winner has been in brilliant form thus far, making 12 assists in the league, more than any other player in Europe's top five leagues.
Wenger revealed that he had contacted Ozil after the World Cup but the player had already made a choice to move to Madrid, which was being managed by Jose Mourinho. The duo kept in touch since and the relationship helped complete the £42m ($64m) transfer which came about in the next few years.
"He [Ozil] called me and said 'sorry, I've chosen Real Madrid'. I said 'ok, I wish you luck,' said Wenger, as quoted by Goal. "When I heard about the opportunity to get him out of Real Madrid of course I was keen. This time it worked."
The midfielder played an influential role against Olympiacos, where he gave the ball on a plate for Aaron Ramsey to feed Olivier Giroud for the first goal. The Gunners went on to win the game 3-0 confirming their progress into the next round of the Champions League.
The Gunners are going through a crisis in terms of injuries with many key players unavailable for a considerable period of time. The likes of Santi Cazorla, Francis Coquelin, Jack Wilshere, Tomas Rosiscky and Danny Welbeck are out for the long term, leaving the Gunners particularly light in midfield and attack.
Alexis Sanchez is another casualty that has come as a massive blow to the north London club. The Chilean pulled up his hamstring against Norwich City last month and is expected to be back in full training before the Manchester City game next week.