Arsene Wenger has confirmed he is in negotiations to extend his stay in north London. According to the Mail Online, the 63-year-old Frenchman, whose contract expires next summer, has had preliminary talks with the Gunners' chief executive, Ivan Gazidis.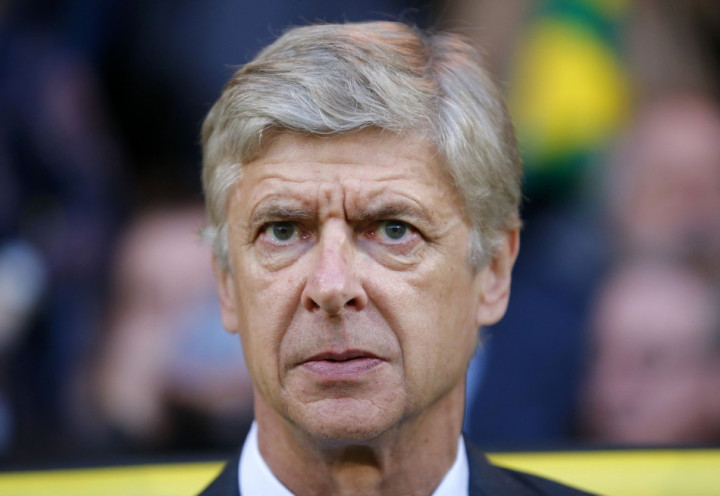 "I am committed to staying. I've already had a chat with Ivan. It went very well," the Strasbourg-born manager explained, discussing the future of his £7.5m per season contract.
However, Wenger also cautioned fans that while he remains committed to the club, he would not renew unless he felt he could add value to the team's fortunes. He did dismiss links with Paris St Germain though; the Ligue 1 champions lost Carlo Ancelotti to Real Madrid and had been linked with a swoop for the Frenchman.
"The link with PSG is there because I'm French and I know the owners. But if that was the case then I would be there already. I'm not at PSG because my heart is with Arsenal," he added, insisting, "What I will always do is not use my longevity (at this club) as an advantage to stay if I don't do well. Would my decision depend on how well next season goes? I am like anybody else, of course, it is important to see how well we do."
Wenger's future at the Emirates has been in the spotlight for some time now; the club has not won a trophy for eight years and barely qualified for the Champions League qualification rounds earlier this year, beating north London rivals Tottenham by a single point for the second successive year.
Efforts are underway to correct that problem, with a reported £70m available for summer transfers. So far, however, only France U20 International Yaya Sanogo has arrived (on a free), although Arsenal have been linked with Real Madrid striker Gonzalo Higuain and Liverpool's Luis Suarez, among a host of other high-profile players.
"I don't automatically assume that I will be here. I think I knew when I committed to my last contract and the contract before that the club were going through a very sensitive period, because we had less financial resources and the challenge was to stay at the top and in the Champions League during that period. We are coming out of that period and I hope in the next two or three years the club will be competing for the Premier League," Wenger said.
READ: