Arsenal transfer news: Arsene Wenger says he is nowhere near making any new signings
Arsenal manager Arsene Wenger has admitted that the club is nowhere near signing anyone and that he was surprised by Chelsea's last-minute swoop for Spanish star Pedro. Speaking in the pre-match press conference ahead of his side's home match against Liverpool on 24 August, Wenger admitted the club was no closer to signing anyone and dismissed suggestions the Gunners squad needed to be bolstered.
"We expect like you but at the moment we are not close [to a new signing]," he said.
"I listen to everybody but my job is to make decisions and even if I look everywhere and listen to everybody I have to make the decisions. If I just listened to people's opinion then many players who signed here, starting with [Patrick] Viera and [Thierry] Henry, wouldn't have signed here. So at the end of the day I have to make the decisions," Wenger added.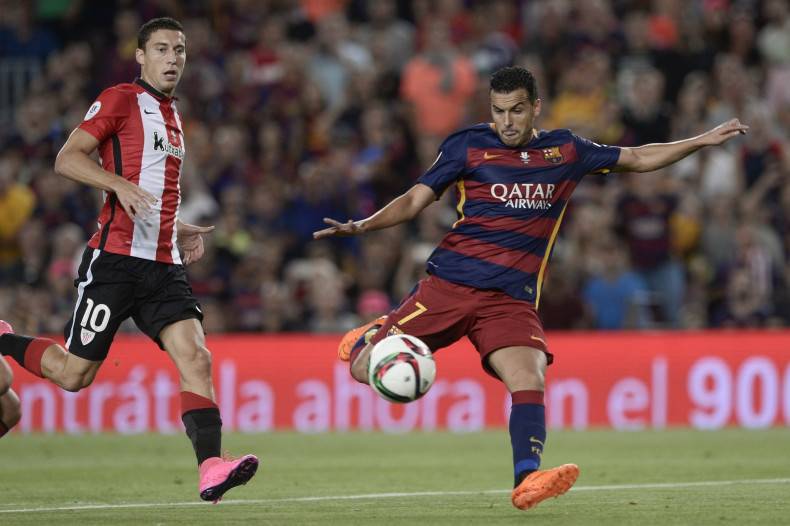 Whilst Arsenal have remained inactive, two of their biggest rivals have splashed the cash this week, with Manchester City signing Argentine defender Nicolas Otamendi for £32m ($50.2M,) and Chelsea buying Spanish winger Pedro from Barcelona for £21m.
With Manchester United believed to have been leading the race to sign Pedro for much of the summer, Wenger admitted that the 28 year old's final destination struck him as a surprise.
"It was a surprise to me because I thought he was landing at Manchester and he finally landed in London. The story came out for such a long time that he goes to Manchester and then suddenly in 24 hours... but you have seen that before on the transfer market. I don't know what happened there," he said.
Wenger added that the club were never offered Pedro's services as they already have "many players on the flanks".
Goalkeeper Petr Cech remains the only first team signing Arsenal have made so far this summer, after the Czech Republic international left Chelsea in a £10m deal in June.