Arsene Wenger has revealed that Arsenal are still working to bring in new faces to the Emirates as the Frenchman aims to strengthen the Gunners' squad for the new season. The north London side are keen on signing Liverpool striker Luis Suarez, despite the Merseyside club rejecting their two bids for the Uruguayan international.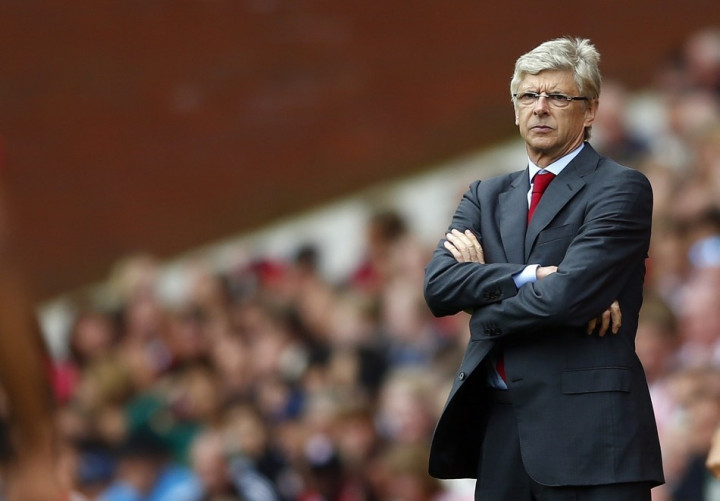 The Gunners have signed young Frenchman Yaya Sanogo on a free transfer from Auxerre. And having a huge transfer budget at his disposal, Wenger has so far failed to bring in a top class player to the Emirates.
Wenger earlier confirmed Arsenal are not close to adding a new player to their squad before the completion of the Emirates Cup. However, the 63-year-old manager believes the existing players are capable of challenging for the league title.
"We are still working on improving our squad," Wenger said, adding, "But we have a base of young players, players who started in the Premier League with us, like Wojciech Szczesny, Carl Jenkinson, Alex Oxlade-Chamberlain."
Despite the lack of transfer activity, Arsenal manager remains confident about his squad. He believes the Gunners will be stronger for the new season, when compared to their league rivals.
"I believe my squad have a special bond and that they are on their way upwards, they are not over the hill, they will get better. I am confident we will be stronger next season. That is why what we do is unique. Look at our competitors, who in the last 10 years has started for them in the Premier League and is still there now?" the Arsenal manager argued.
Meanwhile, Wenger believes his experience in the Premier League coupled with change of managers at the Manchester clubs and Chelsea could be an advantage for Arsenal.
"It gives me a slight advantage because I know my squad well. It will take my rivals some time to know theirs, except Jose Mourinho, who knows some of his from before. But we should focus on our strengths rather than expect any weakness from the others," the Frenchman explained.
"It is important to have a strong start and raise belief. Last season when we lost Robin van Persie we had a sceptical environment around the club. We need the crowd to be behind the team," Wenger concluded.