Aston Villa striker Christian Benteke has hinted at a summer departure from Villa Park. The Belgian international has had an exceptional debut season in the Premier League, scoring 19 goals to steer Paul Lambert's side clear of relegation.
The 22-year-old forward's performances have caught the eye of a number of top clubs, including Champions League finalists Bayern Munich and Borussia Dortmund, Premier League champions Manchester United and Arsenal.
"I hope that if I leave my club a deal can be done more quickly than the one last year. There is no point in me getting into a tug-of-war with Villa, and I don't think there is any need for one," he told the Express.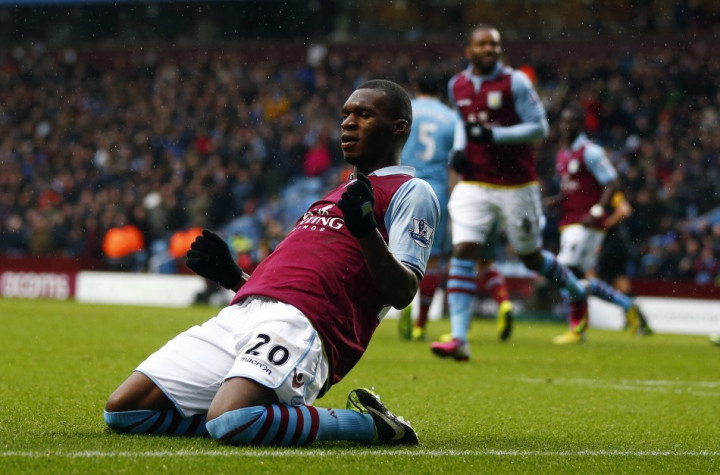 "If the chance comes up for me to join a club like Arsenal, I am convinced that we can reach a compromise where everybody comes out a winner," the former Racing Genk youngster added.
Benteke confirmed that his agent was in talks with both Villa and other interested parties and also that no decision would be taken till after he returned from international duty. However, he warned the club he would "find it hard to accept" if he was forced to remain at Villa Park.
"I don't want to be left with regrets about not getting the most out of my career. It's only normal for there to be transfer rumours about me. I have done my job on the pitch. It could be risky to change clubs a year before the World Cup finals. When a situation arises, I will weigh up the pros and cons with my family, as I cannot afford to make a mistake," he explained.
Benteke signed on deadline day last summer, for a reported £7m. Were he to move now though, the Express believes Villa will ask for at least £20m, given he still has three years left on his original contract.
The striker is expected to be the national team that faces the United States and Serbia, in an international friendly and 2014 FIFA World Cup qualifier, respectively.