Arsenal's interest in Atletico Mineiro midfielder Bernard has been confirmed. According to the Metro, the Brazil international's father told local media: "Nothing is decided yet but we know there is interest from Arsenal. There has been nothing official from them."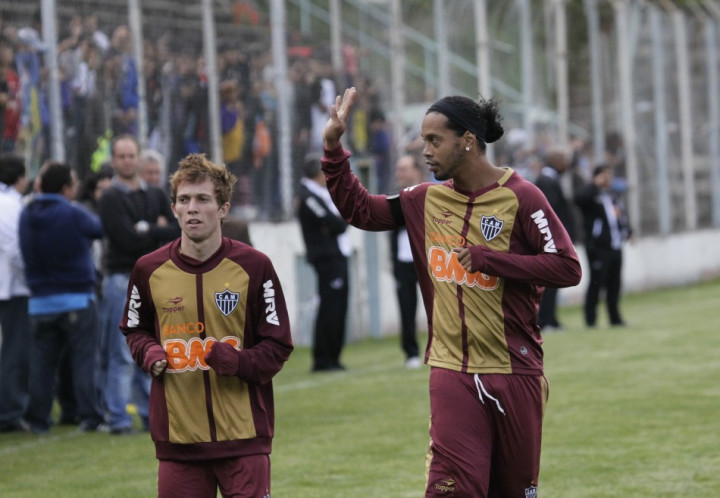 The 20-year-old playmaker has been strongly linked with a number of Europe's top clubs this summer, following impressive performances for club and country. The midfielder led his club to the 2013 Copa Libertadores title earlier this month, with four goals to his name. He also played a key role in the club's 2012 Brasileirao campaign, scoring 11 goals as the side finished second to champions Fluminense.
Bernard was also called to the national team by Luiz Felipe Scolari for June's FIFA Confederations Cup, where he made two appearances off the bench; against Uruguay and Italy.
As a result, much is expected of the youngster this season, particularly if he does make the switch to European football. The Gunners' Premier League rivals - Tottenham and Liverpool - with Portuguese and Ukrainian champions Porto and Shakhtar Donetsk, respectively, have also been linked with the player.
Bernard says he is aware of interest from England, Portugal and Ukraine but is keen to keep his head down and continue improving as best he can, while the Mineiro board decides his future.
"There are offers from English football, Shakhtar and Porto. I'll keep working until the board decides something about the transfer. I don't know what can happen with me, but if I leave, I know I will have done my job," he explained.
Mineiro have acknowledged Bernard is likely to leave the club, if not this summer then soon. However, club director Eduardo Maluf has insisted he will only leave at a fair price, which he says is €25m.
There were reports earlier this month that Arsenal had already agreed a deal with Mineiro and Bernard. However, Arsene Wenger moved to squash such reports very swiftly, telling reporters, "That report is not true."