Leicester City manager Claudio Ranieri was unsurprised by Jamie Vardy's decision to shun Arsenal's advances earlier this summer. The 29-year-old striker was a £20m ($26.7m) transfer target for the Gunners, but ultimately opted to reject their offer and instead signed a new deal with the Foxes.
Vardy formed a key part of Leicester's Premier League-winning side last season, and Ranieri thinks the opportunity to play Champions League football for Leicester was too much to resist. "I have a feeling, I believe in the man," Ranieri said, according to the Daily Mail.
"Maybe because he started from the bottom and now we are his family, he wants to continue together. It is the first time in the Champions League and he wants to stay together. He enjoys it a lot here. He is a king.
"Thank you to him, his wife and his family because it was important. He made a fantastic choice."
Ranieri admitted he could understand the attraction of playing for Arsenal, who are also in the Champions League. However, the Italian boss said it is a huge boost for the current champions that Vardy decided to reject their offer.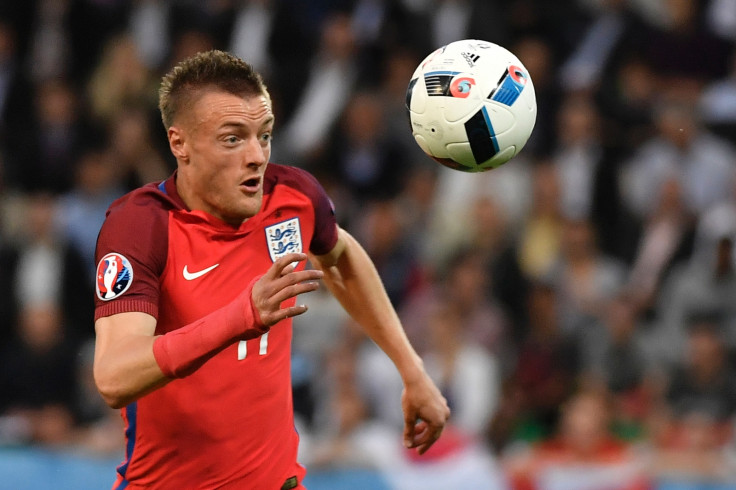 "You imagine, he came from a little team and came right to the top, and then a big team wants you but you stay. That is unbelievable," he said of the Arsenal transfer target. "Of course all his team-mates are happy and it can give us a lot of energy to have another good season."
Meanwhile, Arsenal boss Arsene Wenger recently said he respected Vardy's decision to reject the Gunners and wished the England forward good luck in the future. "He came late to the game and in fairness Leicester bought him from Fleetwood and he has been successful," Wenger commented. "He is 29 and he has chosen to stay at Leicester. You have to respect that."