England vs Iceland: Roy Hodgson denies rift between Wayne Rooney and Jamie Vardy before Euro 2016 clash
Reports suggested that the Three Lions captain had spoken to fellow striker about his wife's media profile.
Roy Hodgson has firmly dismissed any notion of a possible disagreement between Manchester United captain Wayne Rooney and fellow striker, Jamie Vardy. The England manager was addressing the media before his side face Iceland in Nice on Monday night (27 June), where they will be battling for the right to meet host nation France in the quarter-finals of Euro 2016.
According to a report from The Times, published on Thursday (23 June), Rooney is said to have spoken to Vardy about the growing media prominence of the Leicester City star's wife, Rebekah Vardy, while advising certain members of the squad and their partners to try and keep a low profile before the last-16 tie at the Allianz Riviera.
Rooney was asked about that speculation during the pre-match press conference, yet did not have chance to answer before an irate Hodgson - who claims he is happy to carry on in his current role beyond the summer but will not "beg" the Football Association (FA) for an extension to his expiring contract - cut in to issue a stern rebuttal.
He said: "Let me answer that. I'll answer it for Wayne as well. I haven't got a clue what you're referring to. There are absolutely no problems in football terms between Wayne Rooney and Jamie Vardy.
"In fact, quite the reverse. They are very close friends both on the field and off the field, so I've got no idea what you're referring to. I certainly would advise Wayne to give no comment to it because it's obviously one salacious story that someone has managed to sort of spin. But it's of no interest to us," continued Hodgson.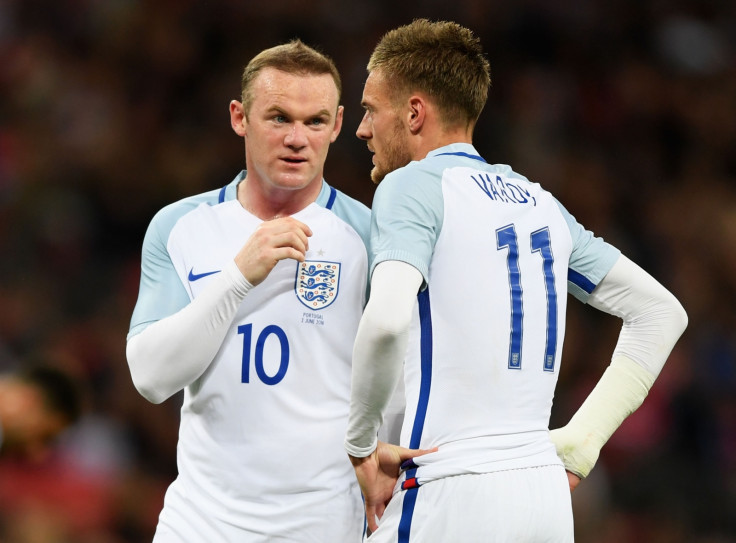 The England manager also revealed that the United Kingdom's controversial referendum on their membership of the European Union, which resulted in 51.9% of voters backing the leave campaign, has had virtually no impact upon the team's preparations for Iceland.
"As far as Brexit is concerned, that's of great interest to the nation but as far as we're concerned our concentration, as you would rightly understand, has been purely about football," he added. "We voted when we could. We had our say, but the nation's had its say and we are part of the nation and we will live with that.
"But as far as football is concerned, it hasn't made one ha'porth of difference to our preparation for this game. As a result, we have just been getting on with our football lives and accepting that back home a major decision has been taken which Wayne and I will live with when we get home."
© Copyright IBTimes 2023. All rights reserved.