West Ham United midfielder Mohamed Diame is close to joining Arsenal this month. The Daily Mail reports the Senegalese international fought with manager Sam Allardyce following a crushing 1-5 defeat to the Gunners in the Premier League.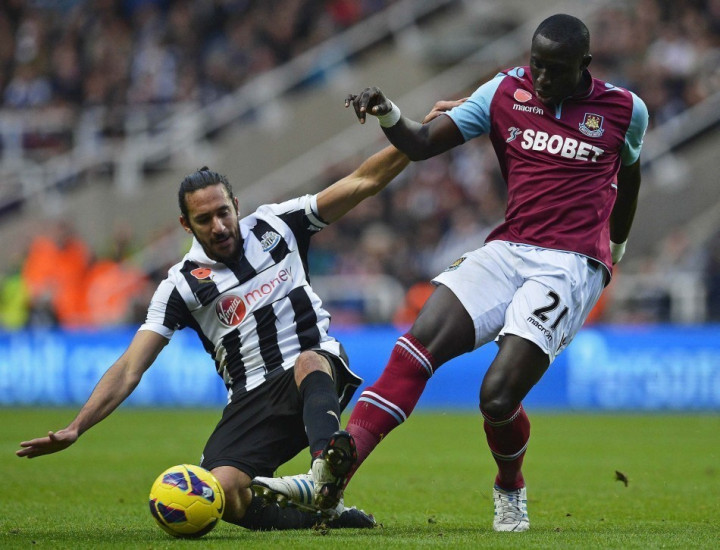 The ex-Bolton boss called an early morning meeting to discuss the Arsenal game and Diame reported an hour late, infuriating Allardyce. The two are believed to have had an argument, with Diame later confiding to friends that he wants to move to north London.
The Gunners have been strongly linked with the 25-year-old this season and were reportedly close to triggering the £3.5m release clause in his contract.
Earlier comments by Diame suggested the African was content to remain at Upton Park but if the Daily Mail's report is true, he may well be on the move earlier than expected.
Diame's see-sawing between a move to the Emirates and remaining with West Ham for this season is likely to complicate matters for Wenger. The Frenchman is expected to add to the first team to challenge for a Champions League position and by his own admission needs time to identify and negotiate incoming transfers, particularly in mid-season windows. The decision on Diame will have to be taken quickly, in order to push through at least one signing in this window. Otherwise, Wenger will have to risk more criticism from fans who believe the club needs to sign more players to be truly competitive.
The club has yet to find a replacement for Cameroon midfielder Alex Song, who joined Barcelona in the summer, leaving them to rely on injury-prone French international Abou Diaby. Mikel Arteta has been fielded in the holding midfielder role, which is not the Spaniard's best position and the lack of defensive cover in the midfield does force more creative players like Jack Wilshere and Santi Cazorla to track back more often than is ideal.
Wenger will likely face competition from local rivals Tottenham if he decides to pursue Diame, with Spurs believed to want him to replace Brazilian Sandro, whose injury has ruled him out for the season.