Arsene Wenger has hit out at critics of Arsenal's transfer policies and has insisted the reality of January transfers makes it difficult to sign players during this period. The Gunners have seen several key players leave the club over the last couple of seasons, with Dutch striker Robin van Persie and Cameroon midfielder Alex Song the most recent.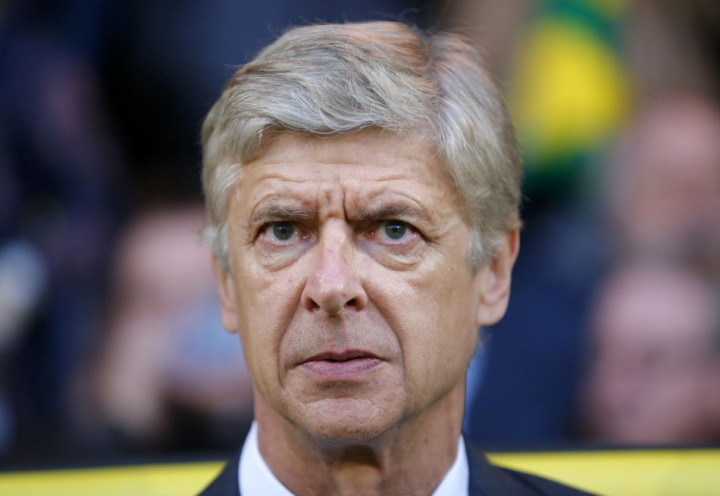 The north London club did recruit at the start of the season, with Spanish international Santi Cazorla joining from Malaga, German striker Lukas Podolski signing from Vfb Stuttgart and France's Olivier Giroud signing from Ligue 1 champions Montpellier.
However, Arsenal continue to struggle in the Premier League and in European competition, with the Gunners sixth in the league and drawn to face Bundesliga giants and last season's Champions League finalists Bayern Munich in the first knock-round of European competition. Cazorla, Podolski and Giroud have all shown some individual promise but the trio have yet to galvanise the Emirates club's fortunes as van Persie and Song did last season.
The club has been linked with a number of players, the most recent being Napoli's in-demand Uruguay striker, Edinson Cavani, but Wenger has declared the possibility of landing world-class players in the middle of the season is remote. The Gunners have also been linked to Serie A giant AC Milan's Dutch left winger, Urby Emanuelson.
"We can spend money if it is for a player we think gives us a plus... [with regards to] Cavani; Napoli are playing for the title and the Champions League in Italy. What is Napoli's interest in selling Cavani? None, unless you say, 'OK, we will pay twice the price of what the player is worth'. On top of that, all the players who can strengthen us are cup-tied in the Champions League," the long-serving manager explained to the club's Web site.
"Even if you buy somebody, you have no guarantee that you will be in the top four," he said, "We want to be in the top four of course. That's the priority."
Arsenal will play London rivals Chelsea on Sunday, in a high-profile Premier League fixture. Defeat at Stamford Bridge could leave them six points behind Everton in the race for UEFA Europa League football next season. North London rivals Tottenham occupy the final Champions League qualifying position and could extend their lead over Arsenal to nine points if the Blues win on Sunday.