French giants Marseille have confirmed their interest in Arsenal winger Gervinho and are willing to make a move for him in the summer. The Ivorian has had a placid time at the Emirates since his transfer from Lille in 2011 and is likely to be shipped out by Arsene Wenger.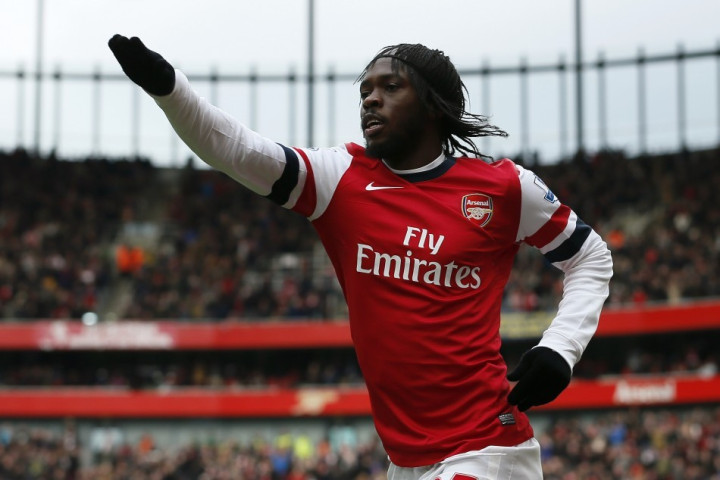 "This is a profile that interests us, yes. We want flank players, with dribbling, passing and scoring and Gervinho has this profile," Marseille assistant coach Franck Passi said in an interview.
The Ivory Coast international has made 18 appearances in the league this season, scoring five goals and assisting three. However, his wastefulness and indecisiveness in the penalty box is what has infuriated Arsenal fans and who will be more than willing to see him go. However, the 26-year-old wants to stay at the Emirates and has previously squashed any rumours linking him with a move out of the club.
"I have a contract until 2015 with Arsenal and I intend to honour it. There is always speculation in the papers, but I am looking forward to a good holiday and to come back to Arsenal. I want to win my place in the starting line-up week in, week out," Gervinho said in an interview with Sky Sports.
Arsenal are planning a summer revamp this season, with a bulk of players making their way out of the club including the likes of Sebastian Squillaci, Andrey Arshavin and Denilson . Nicklas Bendtner is also close to making a move, with the player confirming that he has five clubs to choose from to complete a transfer. Arsenal are also looking to strengthen with the manager believed to have up to £70m to spend in the summer. The Gunners are keeping a close eye on Real Madrid striker Gonzalo Higuain and Fiorentina frontman Stevan Jovetic.
Ljungberg on Arsenal
Forrmer Arsenal player Fredrik Ljungberg believes that the Gunners can now challenge for major honours this season and praised Arsene Wenger for his remarkable consistency during the period leading to this juncture.
"I think [Wenger] and Sir Alex Ferguson are the best managers in the world. He's done remarkably well for a very long period of time and I think with some certain economical restraints at times when they were building the stadium. To still achieve what he's done is actually quite remarkable," he told www.arsenal.com.