Arsenal have taken Nigerian defender Godfrey Oboabona on trial and are expected to move for the player in the summer if he impresses during his short stint, according to the Sun.
The 22-year-old plays for local side Sunshine Stars and is understood to be available for as little as £1m. Oboabona is a huge Arsenal fan, and has recently called the Gunners his dream club.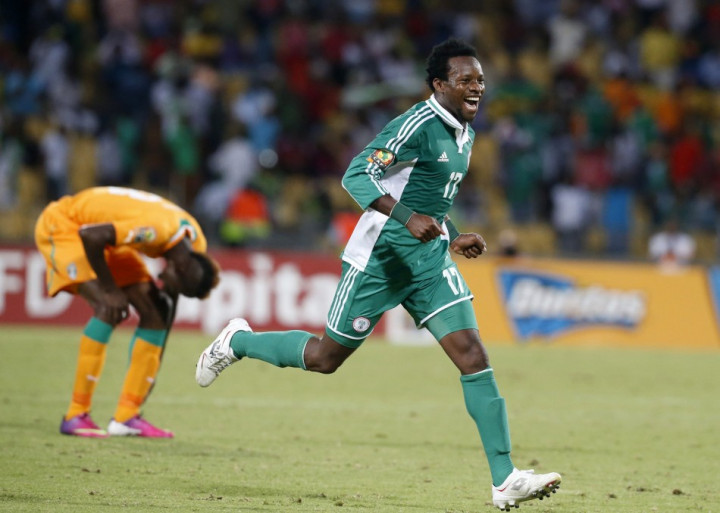 "Arsenal are my favourite club from childhood. It is the club I want to play for," he said.
Arsene Wenger is looking at the player as a potential replacement for Johan Djourou and Sebastien Squillaci, who are both set to leave the club in the summer. Djourou is currently on loan at Hannover, while Squillaci's contract expires at the end of the season.
However, Arsenal fans won't be too pleased by this news as they prepare to welcome yet another young, unproven player at the Emirates.
The Gunners are also looking at possible exits for Thomas Vermaelen and Per Mertesacker, who have been linked with Barcelona and Wolfsburg respectively. The north London club are expected to be busy in the summer recruiting defensive reinforcements, with stopper Wojciech Szczesny also reported to be contemplating a move out.
Arsenal have been linked with Swansea defender Ashley Williams and six goalkeepers, including Pepe Reina and Victor Valdes, to solve their persistent defensive problems.
Diaby on Injury Problems
Meanwhile, Arsenal midfielder Abou Diaby has revealed he has learnt to manage his body better, giving him more playing time this season. The France international has made 14 starts for the Gunners this season, a vast improvement over the 17 starts he made over the last two seasons.
"I am very happy to have made this number of starts. I have tried to look after myself a lot this season by having good treatment, a good recovery [period] and all the things that make a player better. I am still young and I know that I have many years left at the top level. I just need to look after myself every day and everything will be OK," Diaby told the club website.