Barcelona are interested in signing Arsenal defender Thomas Vermaelen, according to the Sunday People. The Catalans are believed to want the Belgian to replace Eric Abidal.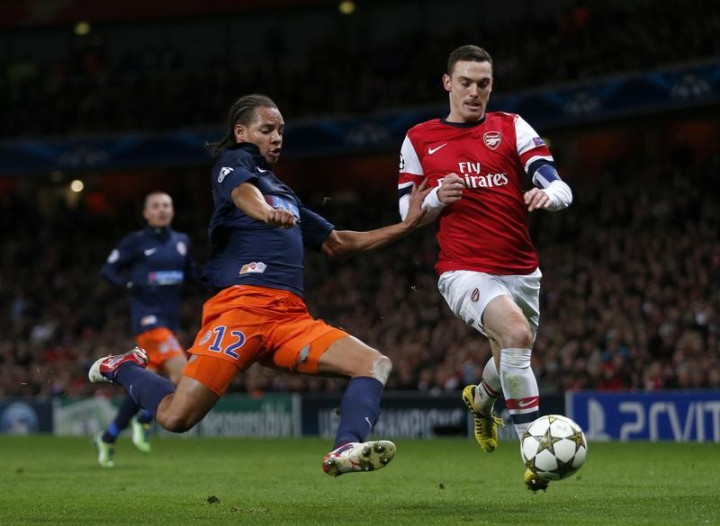 The 33-year-old Abidal has had long-term health problems and was given a liver transplant in April last year. The French international has not played for the Nou Camp side since then and has made only one competitive appearance for Les Blues this season. And although Barcelona's support of Abidal in these conditions has been exemplary, his health problems and advancing age has forced the club to look for replacements and Vermaelen appears to be the defender of choice.
The 27-year-old Belgian international only joined Arsene Wenger's men in 2009 but is already the first team captain and has made more than 100 appearances for the Gunners. Arsenal fans will therefore be anxious that he not leave the Emirates and follow an increasingly long list of players swapping north London for Barcelona. Should the Belgian make the switch, it will also mark the third straight summer that Wenger has allowed high-profile first team players to leave the club.
The Catalans will be aware of the difficulty in prising yet another player from Arsenal but will almost definitely look to use Spain striker David Villa as bait in any offer. The 31-year-old ex-Valencia forward is a World Cup and European Championship winner with Spain and a La Liga and Champions League winner with Barcelona. He is coming off a broken leg from 2011 and a lack of consistent game time at the Nou Camp but the fact he has still managed 11 goals this season is proof he could contribute at the Emirates.
Wenger was strongly linked with a move for the forward in January and was even believed to have made a deadline day offer for him. Villa, for his part, has confessed he would like to play for Arsenal. Unfortunately, Barcelona were unwilling to sell him in the middle of the season. A summer swap could be on the cards but reports that Wenger has lost interest in Villa have also been circulating. In any case, as things stand now, is unlikely to be particularly advantageous to Arsenal.