Real Madrid have identified Ilkay Gundogan as a key summer target, according to talkSPORT. The 22-year-old Borussia Dortmund holding midfielder had a superb 2012/13 campaign and was instrumental in Jurgen Klopp's run to the Champions League final.
The German international is also believed to be a target for Arsenal and Bundesliga and European champions Bayern Munich. The Gunners were linked with a £20m move for Gundogan earlier this month, played a key role in Dortmund's 4-3 defeat of Madrid in last season's Champions League semi final.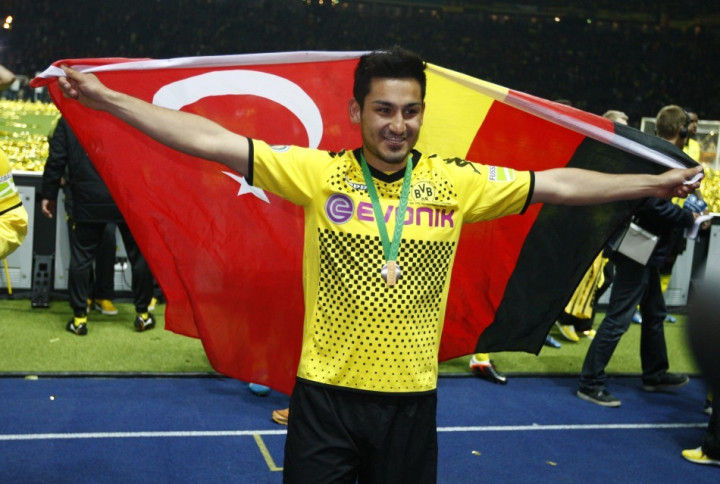 talkSPORT claims the Spaniards are keen for Gundogan to act as a long-term replacement for Spain midfielder Xabi Alonso, who will be 32 years old when his contract expires in 2014. The ex-Liverpool star has yet to sign an extension and may opt to finish his career elsewhere.
Madrid already have one ex-Dortmund midfielder in their ranks; Turkish international Nuri Sahin is back with the German club, on loan from the Spanish capital. His future remains unclear.
The race for Gundogan's future is further complicated by Dortmund's understandable reluctance to sell. Klopp has already lost key playmaker Mario Götze, to Bayern no less, and have had to fight to hold on to Polish striker Robert Lewandowski, amid interest from the Bavarians, Madrid and Premier League champions Manchester United.
The key could be Madrid's willingness to let Gundogan remain on loan with Dortmund for another year, given they still have Alonso in the centre of the park. Gundogan's present contract expires in 2015 (contract negotiations are ongoing), meaning Dortmund could struggle to retain him next summer, if they choose to refuse all bids this year.
Meanwhile, the player himself has confirmed he wants to play in either La Liga or the Premier League.
"My objective is to play in Spain or England. Without a doubt, I am happy but I have a plan for my career. I do not know what will happen but what I do know is I want to play in one of those two countries," he told AS.