Arsene Wenger has hinted at the possibility of more new faces arriving at the Emirates this season before the transfer window shuts on 31 August. The Arsenal manager has had, by his standards, a busy and expensive summer, after announcing the signings of Lukas Podolski, Olivier Giroud and Santi Cazorla.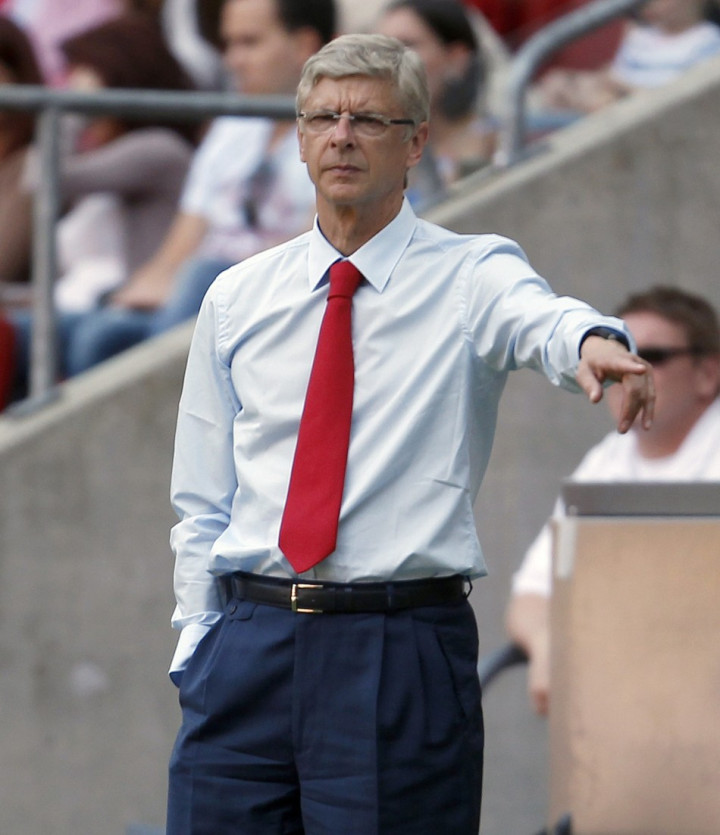 The Gunners have remained true to tradition though and announced the loss of two key first team players - striker Robin van Persie and midfielder Alex Song. The club are also actively looking to offload a few other players - Andrei Arshavin, Nicklas Bendtner and French centre back Sebastien Squillaci.
"Some things can still happen. I don't want make a promise that I cannot keep. It does not only depend on me. But there still could be some action on the transfer market - ins and outs. We are working [in the market], we'll see what we can do," the Frenchman said, ahead of the Gunners' second league game of the season, against Stoke City.
Meanwhile, Wenger's hopes of signing Real Madrid midfielder Nuri Sahin appear to have been dashed after consecutive reports claiming the Spanish champions were unhappy with the terms offered and Liverpool are offering a guarantee of first team football for the player and a better financial deal for the club.
In addition, the injury crisis that never seems to leave the Emirates continues to take a toll, with defender Laurent Koscielny and midfielders Jack Wilshire and Tomas Rosicky among those unavailable for duty. As a result, Wenger is now being forced to balance the need to wait for injured players to recover and ensure the club can still field top-class talent for its games.
"The transfer market is open for two months and yet for one month and three weeks it is nearly closed. It wakes up completely in the last week and then every minute becomes important. Everybody has played for time for seven or eight weeks and now suddenly everyone is in a hurry. And that is when the most intense activity happens," the 62 year old said, describing what he saw as the curve of the market.
"We have Diaby and Oxlade-Chamberlain back now while Rosicky and Wilshere are coming back. They are all international-stature players. I focus highly on that. If we get these players back in good shape then we have a very, very strong squad," he concluded.