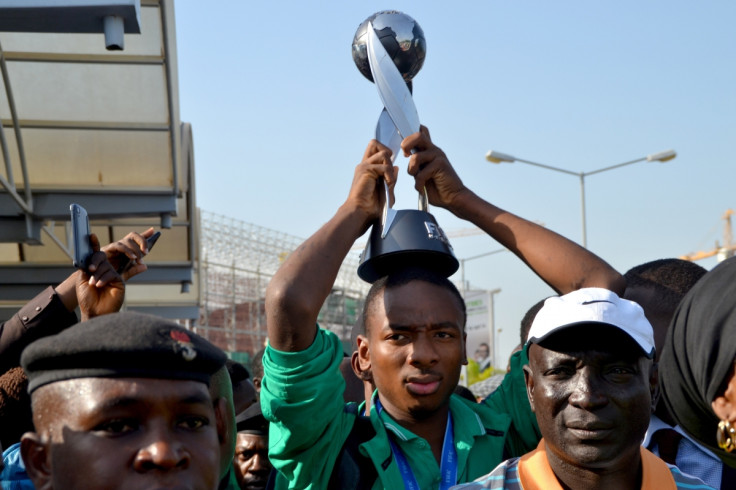 Nigerian starlet Kelechi Nwakali has confirmed he finally about to complete his move to Arsenal. After his leading his country to success at the Under-17 World Cup in Chile last year – where he was named the competition's best player – 18-year-old Nwakali caught the attention of the Gunners, who have been trying to finalise his move since January.
The midfielder claimed in March he had agreed a five-year contract with the Gunners, but due to Fifa regulations preventing clubs from signing minors from certain countries the move was put on hold until he turned 18 in June.
The Diamond Football Academy in Nigeria has already confirmed Nwakali will become an Arsenal player, with the teenager himself now posting pictures of himself alongside Arsene Wenger and defender Laurent Koscielny with the message: "New life begins at Arsenal."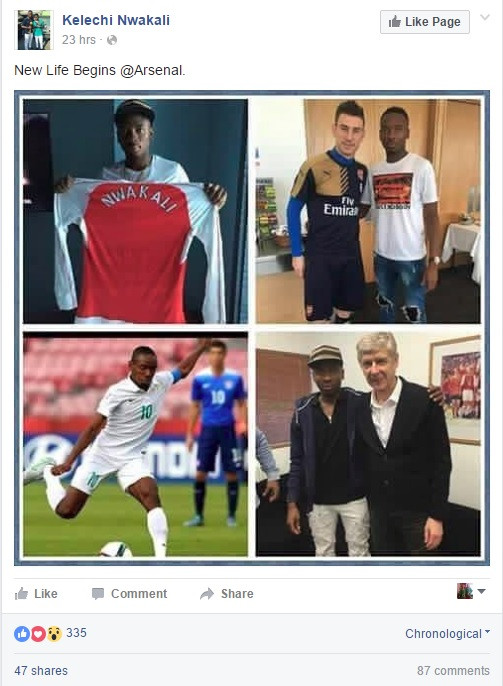 Arsenal had also hoped to sign Nwakali's countryman Samuel Chukwueze, with Wenger explaining last January the club were confident of wrapping up moves for both youngsters.
But according to Chukwueze's current academy, Portuguese giants Porto are now on the verge of signing the teenager.
"Chukwueze is going to FC Porto not Monaco. They are waiting for him to sign the papers but he couldn't travel because he is with the Flying Eagles," Diamond Football Academy president Martin Agupo told allnigeriasoccer.com
"We don't know the length of contract he will sign until we get to Portugal," the Diamond Football Academy president added.
Arsenal have already announced one summer signing so far in the shape of Switzerland international Granit Xhaka. The midfielder could also be joined by international teammate Ricardo Rodruguez, who has also been strongly linked with a move to North London. His current club Wolfsburg already appeared to have admitted defeat in retaining their left-back.