Arsenal and Everton are set to go head-to-head in signing Belgian midfielder Bernard Malanda, according to the Daily Mail. The 18-year-old plays for his homeland club, Zulte Waregem in Belgian Pro League and Fulham are also keen on acquiring his services.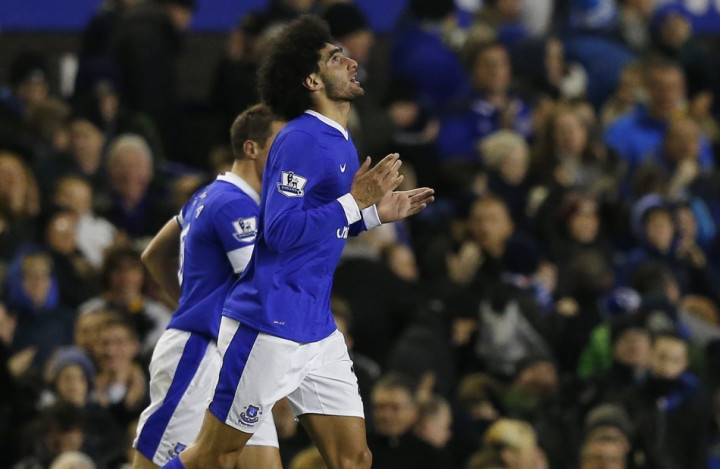 The defensive midfielder is believed to be the brightest prospect in Belgian football and his style of play has seen him being tagged as the new Marouane Fellaini. Malanda already terminated his contract with the Belgian club and has expressed his desire to leave his current employers, with a move to Premier League or Bundesliga on his radar.
"I broke my contract with Zulte in order to pursue better options for my career in a bigger league, like the Premier League or Bundesliga. My aim is to play in England or Germany, and I hope that now happens," the Daily Mail quoted Malanda as saying.
The Belgian labour law allows players to terminate the contract and the other clubs from the country will not be allowed to sign those players. However, the law does not apply to the foreign clubs and Arsenal, Everton and Fulham are now considering in making an approach for the midfielder's services.
The Gunners are also linked with a move to sign Toffees star this summer and failure to land him could see the north London club sign his compatriot on a free transfer. At the same time, if Fellaini decides to leave Goodison Park this summer, Everton could make an approach to land Malanda in the transfer window.
Arsenal have already lost the race in signing Real Sociedad midfielder Asier Illarramendi. The Spaniard completed his £34m move to Real Madrid and is believed to be a long term replacement for Xabi Alonso at the Santiago Bernabeu.
Meanwhile, Wenger has fuelled further speculation in the recent reports suggesting Arsenal's approach in signing Liverpool striker Luis Suarez. The former Ajax player has been a transfer target for the Emirates club and the Frenchman remained tight-lipped when asked about the Gunners' approach for the unhappy Reds star.
"Suarez? As you know the transfer period demands secrets and confidentiality, so I can't answer the question," Wenger said.