Arsenal Make £30m German Midfielder Their Top Priority for Summer - Report
Alex Oxlade-Chamerlain wants to emulate Tomas Rosicky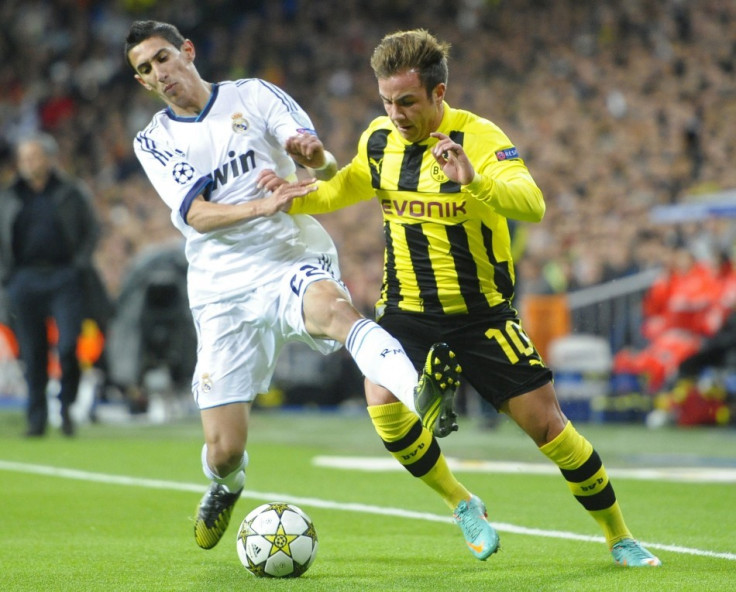 Arsene Wenger has reportedly made Borussia Dortmund playmaker Mario Gotze his primary target for the summer, with the Frenchman willing to spend up to £30m to secure the player's signature. Wenger is a huge fan of the German and has been tracking the player for over two years now.
The Daily Mail reports Gotze has a release clause of £30m in his contract. If Arsenal trigger the clause it would break their all-time transfer record by a long margin. The report also claims Wenger has a budget of £70m this summer, for transfers and player wages.
However, Gotze had extended his contract with Dortmund last summer and, given he is only 20, it is unlikely that the player will be in any hurry to leave Germany. Also, Dortmund are faring better than Arsenal, at least when it comes to Europe, with the Germans joining Real Madrid, Barcelona and Bayern Munich in the semi-finals of the Champions League. However, their league form is almost similar, with Arsenal trailing leaders United by 21 points, while Dortmund trail Bayern by 20.
The midfielder has also been linked with a move to Old Trafford, with the player recently stating that Madrid, Barcelona and United are the three clubs aside from Dortmund which interest him.
Chamberlain on Rosicky
Meanwhile, Alex Oxlade-Chamberlain says he has lot to learn from veteran midfielder Tomas Rosicky. The Czech Republic international sat out of Arsenal's Premier league game against Norwich City, with a hamstring injury but was pivotal in their performances in the last few games, especially in the 2-1 win over West Bromwich Albion last week, where he scored a brace.
"When you look at central midfielders and you have someone who can run with the ball it changes the dynamic of the game massively. Jack can do that, when he picks the ball up and drives at defences it changes the game. It comes out wide with wingers more naturally, but when it happens in [central] midfield it is more unusual and teams aren't expecting it. It cuts teams open and makes things happen - Tomas does that amazingly well. He can turn and drive and shoot, he is technically brilliant and his work rate is fantastic. He is a magnificent player," Chamberlain said.
© Copyright IBTimes 2023. All rights reserved.