Arsenal are reportedly planning a raid for Newcastle United midfielder Yohan Cabaye, after reports linking the Frenchman to the Emirates surfaced recently. Gunners boss Arsene Wenger is believed to be a huge fan of the player and has admitted the club will look to bring in at least two more players, one of whom could be a defensive midfielder/anchorman to replace the Alex Song. The club have also been linked to another of the Magpies' stars - Cheick Tiote - recently. However, Wenger has specifically ruled out the possibility of the Ivorian international's arrival.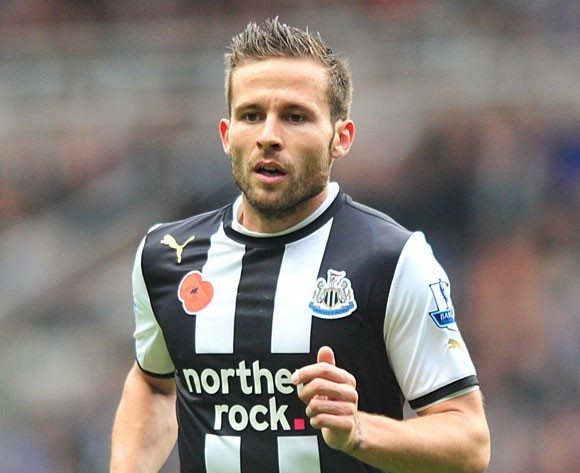 "I'm pleased with what I have, but yes I anticipate that we will do something. Defensive midfielder? It depends on the quality of the players available. Tiote is a good player, but he's not on the way to Arsenal," the 62 year old boss explained.
However, Newcastle manager Alan Pardew is unlikely to want to sell, particularly with only a handful of days left before the summer window closes.
"'All my players are important, and they are hard to replace now. You lose a big player now and you try and take someone out from somewhere else and they want a replacement and time is suddenly running down. You can't get anyone in and we want to avoid that," Pardew explained.
However, Wenger has admitted there are still gaps in the Gunners' first team and these came to light after the London club was held to their second consecutive goalless draw - this time against Stoke City at the Britannia Stadium. As in the first game of the season against Sunderland, Arsenal were by far the more creative side and did carve open their hosts on a number of occasions but once again new signings Lukas Podolski and Olivier Giroud failed to impress.
The German and the French internationals have come under pressure for a slow and disappointing start to their Arsenal careers and while Wenger has publicly defended them, he has now admitted the two are not adapting as quickly as he would like.
"There is still something missing. Offensively we still have some work to do because we are missing a bit of accuracy in the final third - in our movement and in our passing. They don't have an understanding yet. Santi Cazorla, Podolski, Giroud - one month ago they didn't know each other. That will come. We have some work to do on the training ground. You can feel the potential," Wenger explained after the Stoke City game.
Szczesny Admits Concentration Problem
Meanwhile, as if Wenger didn't have enough to worry about, Polish international goal keeper Wojciech Szczesny has admitted he tends to lose focus in games against lesser opposition. The 22 year old Arsenal No 1 failed to pass a late fitness test for the game against Stoke, meaning reserve keeper Vito Mannone of Italy stepped up.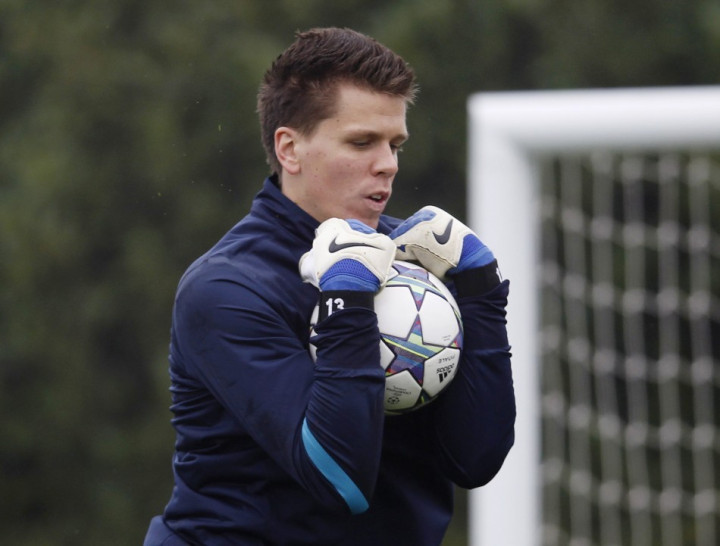 "My biggest problem is not enough focus in the games without huge stakes. I can't find the spark in myself," Szczesny explained, adding "The biggest save in my career was the penalty against Udinese in the Champions League qualifiers last season. For one, it was a save worth £25million - that is how much you get for playing in the Champions League. That was the moment I was very much needed."
The Pole also spoke about remaining with Arsenal for his entire career, which would have pleased Wenger given the number of players who have moved on in recent seasons.
"My ambition is to get a bigger contract at Arsenal. I admire players like Paul Scholes and Paolo Maldini, the ones that spent their whole career at one club. I dream of a similar scenario. I hope that when we sit down to have a chat 14 years from now it will be about my two decades at Arsenal," the young goal keeper concluded.