Arsenal's loan move for Real Madrid midfielder Nuri Sahin has reportedly hit a snag after the Gunners for including a clause in the contract that gives them the option to make the transfer permanent after this season.
Reports claim that Arsene Wenger, a long time admirer of Sahin, had a personal chat with the 23-year-old to persuade him to choose Arsenal over Liverpool, who were also in the race to sign the former Borussia Dortmund skipper.
Wenger wants the option to tie up Sahin on a permanent deal after the loan period, but Madrid boss Jose Mourinho wants to assess the Turkey international form at the north London outfit before deciding on his future.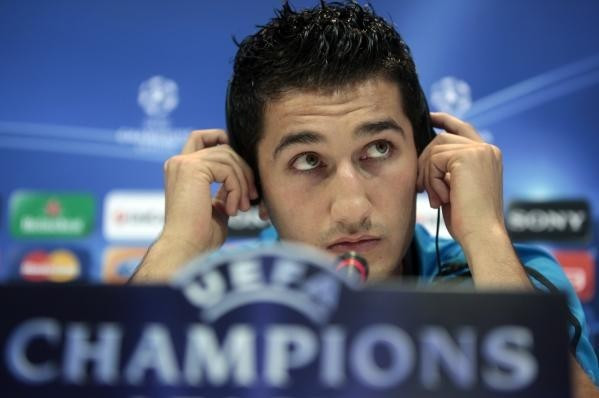 Arsenal have had a busy transfer window, having signed the attacking trio of Lukas Podolski, Olivier Giroud and Santi Cazorla for around £40m. However, the books have been balanced by the departures of Robin van Persie to Manchester United for £24m and Alex Song to Barcelona for £15m.
Wenger will be hoping to replace Song with the creative Sahin and deploying the versatile Mikel Arteta at the base of the midfield. The Cameroon international, who developed an eye for through balls and over-the-top lobs after the exit of Cesc Fabregas, had 14 assists in all competitions for the Gunners last season.
Song has become the latest player to lament Arsenal's lack of trophies over the last seven years, albeit through inference rather than direct reference.
The midfielder, after completing a move to Camp Nou hailed the Catalans as the best team in the world and declared that he wanted to win everything with the Spaniards.
However 24-year-old Song will find it hard to make a place for himself in the Barcelona squad. The four-time European champions already possess some of the best central midfielders in the world with the likes of Xavi, Andres Iniesta, Sergio Busquets, Thiago Alcantara, Javier Mascherano and Fabregas all fighting for a position in the line-up. However, Song is not perturbed by the competition at hand and says he will give 100 per cent for the club.