Protracted transfer tales seem the flavour of the summer window, with the torturous sale of former Arsenal skipper Robin van Persie to fierce rivals Manchester United and Spurs' Luka Modric's almost-but-not-quite shift to Real Madrid dominating the headlines in recent weeks. It now seems that the tug-of-war between the Gunners and Liverpool, over Real Madrid's Nuri Sahin is set to feature on a similar scale, with the latest news being that the Reds are set to beat the Gunners to their target.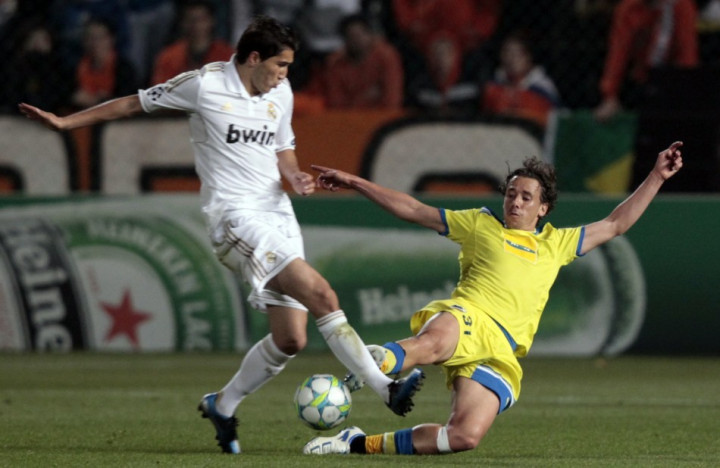 The 23 year old former Borussia Dortmund playmaker transferred to the Santiago Bernabeu last season and was tipped to become an integral part of coach Jose Mourinho's plans for the capital club. Unfortunately, Sahin was injured when he arrived in Madrid and since recovery has not found enough form to force either Spain international Xabi Alonso or German midfielder Sami Khedira from the starting line-up. The Turkish international, however, is reportedly still considered an important member of the club's future plans and Mourinho agreed to a loan move to help rebuild the player's fitness, form and confidence.
Despite some interest from Manchester United and Turkish clubs Galatasaray and Besiktas, it has always been either the Gunners or Liverpool who have reportedly led the race to sign the midfielder. The Sun reported Sahin, who was close to signing for the Reds, was then convinced to wait till Arsene Wenger's side made an official approach (the deal, apparently, was that the club were waiting on Alex Song's transfer to Barcelona).
In due course then, a deal was announced. An earlier IBTimes UK report then stated the deal taking Sahin to the Emirates hit a roadblock after Madrid insisted on a future buy-out fee of £14m.
The Daily Mail now reports Sahin could still sign for Liverpool, after the Gunners suddenly sought a permanent transfer - something both Mourinho and the player himself were unwilling to consider. It seems the player's agent, Reza Fazeli, has travelled to Anfield to close the deal. Rodgers, the report continues, has guaranteed Sahin a first team place.
The idea of a transfer to the Premier League has the complete approval of Mourinho, who has indicated the English game could teach his midfielder a few new tricks. The former Chelsea boss was quick to add that he expected Sahin to perform excellently in England.