Arsenal have reportedly succeeded in convincing Real Madrid midfielder Nuri Sahin to delay his proposed loan move to Liverpool. It is believed Gunners boss Arsene Wenger has lined up the 23 year old as a potential replacement for Cameroonian international Alex Song, if he decides to join Barcelona.
The Sun reports Sahin was all set to join the Anfield club on a season-long loan but will now wait till Arsenal can rule themselves out of contention. The Turkish international has earlier stated he would prefer to join a club with a Champions League berth and is understood to be happy to wait for Arsenal.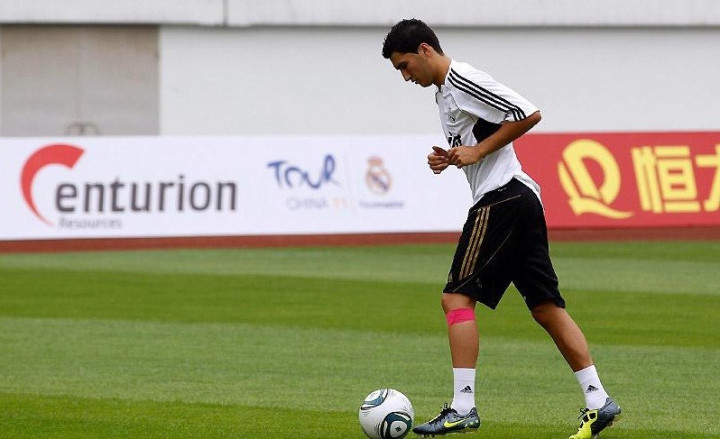 The Gunners have been linked to Sahin for a while now and given that Madrid boss Jose Mourinho has given his permission to loan the player out, it appears only a matter of time before either Anfield or the Emirates announces the signing.
As far as the Song situation is concerned, the north London side are under no pressure to sell their player, given his contract runs for another three years and Wenger will be wary of the backlash of selling yet another star player after Robin van Persie's transfer to rivals Manchester United. However, should the Catalans shell out more than £15m, it is understood Wenger will look favourably on the deal.
Gala Want Sahin and Kaka
Meanwhile, Turkish giants Galatasaray have revealed they are interested in signing midfielders Sahin and Kaka from Madrid in this transfer window. Both players have been linked with exits from the Santiago Bernabeu after falling down the pecking order.
Kaka, who has failed to establish himself in his three years with the club, is widely expected to leave this summer, especially with Tottenham Hotspur playmaker Luka Modric set to sign for Madrid. Meanwhile, Sahin made just 10 appearances for the Spanish champions in all competitions last season, following his arrival from Bundelsiga champions Dortmund in May 2011 and Galatasaray president Unal Aysa has now stated the club is interested in signing both of Los Blancos' midfielders.
"Kaka and Sahin are both set to leave. We definitely want the Brazilian. We like the Turk too but we face competition from Fenerbahce, Milan, Inter, Arsenal and Liverpool. We will only know his final destination when the transfer is complete," ESPN quoted Aysa as saying.