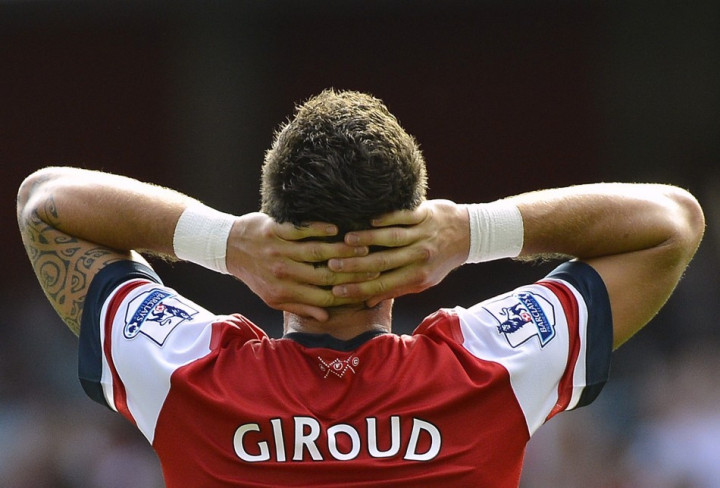 The Frenchman, who played for the club between 2000 and 2006 and was voted sixth best player in the history of the club, has stressed the former Montpellier forward needed time to settle down to his new surroundings.
"Honestly, I think we should be patient with him," Pires explained, and drew on his own experience, stating, "I've been there and I took five to six months to adapt to English football. This is completely different from what he will have seen or learned in France."
Giroud signed earlier this summer after finishing last season as the highest goal scorer in France and leading his club to their first ever appearance in the Champions League. However, he has failed to reproduce that form for Arsene Wenger's side and his situation has been complicated by the fact that fellow new signing Lukas Podolski, from German club Stuttgart, has started scoring, after a similar dry spell. Worse still, as Pires points out, both Podolski and Giroud have to compete with the ghost of Dutch striker Robin van Persie.
"The additional problem for him is that he has two very difficult tasks ahead. The first is to score goals, and that's not an easy thing. The second, which is the bigger task in my opinion, is to replace Robin van Persie," Pires admitted.
Giroud, meanwhile, has repeatedly been backed by his manager, who insists strikers need more time than others to settle into a new club and the 25 year old will become a valuable member of the side. The player himself has admitted he is troubled for his first Arsenal goal but has faith it will come.
"Confidence is so important for a striker. It's important to keep the faith and to always keep going, even if the goals have not come for me so far," he said after the Gunners' 6-1 defeat of Southampton, adding, "You have to always work hard because sometimes when you are a striker you can score every opportunity. You just need to keep concentrating on the game and never give up."