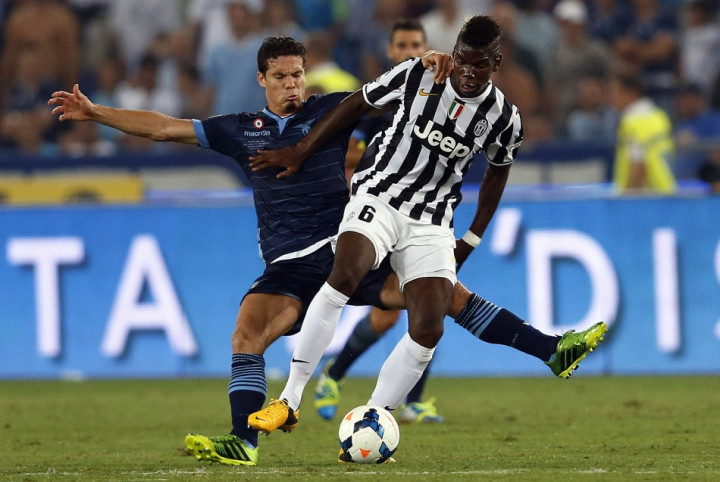 Arsenal have suffered a blow in their bid to sign Paul Pogba after his agent Mino Raiola confirmed the Juventus midfielder is looking to sign a contract extension with the Italian champions.
The 20-year-old joined Juventus on a four-year deal last summer from Manchester United. He completed his move to Italy on a free transfer after refusing to sign a new deal at Old Trafford.
Pogba impressed in his debut season in Serie A and was a key figure in Antonio Conte's midfield during the title-winning campaign. The French international has had an impressive spell with Juventus, which has seen him being linked with a return to the Premier League, with Arsenal believed to be interested.
"He [Pogba] is fine where he is. We want to renew with Juventus and we have our clear strategy. Paul is very quiet and peaceful here, Juve would have no reason to worry," Raiola told Tuttosport.
"Agnelli has discovered the problem because no one, not only in Italy, but in the world, can refuse an obscene offer. But the fans no longer have to wonder."
Raiola's comments come just days after Juventus president Andre Agnelli revealed that Pogba could leave the club if a big enough offer came in.
"Are there already any offers on the table? No, that isn't true, no offers have arrived," Raiola said.
Meanwhile, Juventus midfielder Claudio Marchisio has heaped praise on Pogba and the Italian international remains hopeful that the former Manchester United man will stay.
Pogba scored five goals in 27 league appearances last season for the Italian champions.
"Paul is an extraordinary talent, and is precious for Juve and he has already shown all his potential since last season," Marchisio told Sky Sports.
"I heard president Agnelli's words, I hope Pogba will stay with us for a long time and become a great champion in the Juventus shirt. He is very strong but he still has room for improvement."