Arsenal centre-back Per Mertesacker has revealed the Gunners were shocked with confirmation of Robin van Persie's transfer to Manchester United. The 29-year-old Dutch international swapped Emirates for Old Trafford in the summer and will return to north London on Sunday afternoon, as part of Sir Alex Ferguson's Premier League-winning squad.
"At Arsenal, we asked each other 'how can he hurt us like that?" Mertesacker explained.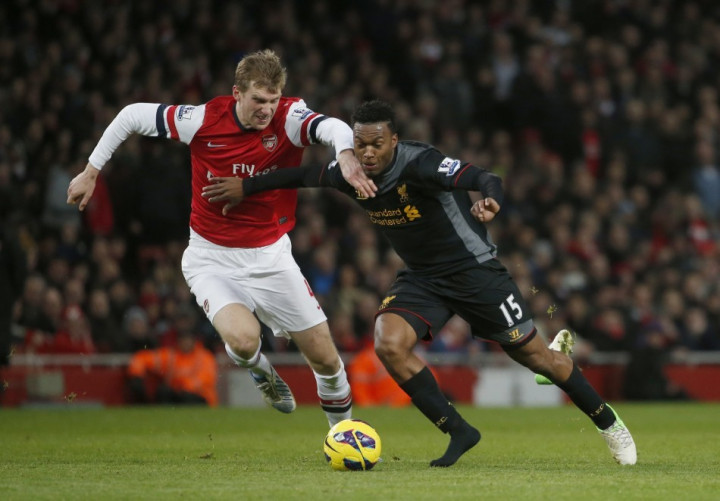 The Feyenoord Rotterdam academy graduate is expected to receive a hostile reception from Arsenal supporters when he takes to the field but has confessed he retains "respect" for his former club's fans and would expect nothing less from a crowd passionate about their club.
Mertesacker also confirmed the respect Arsenal's players have for van Persie. The German international also revealed he, with most of the first team, voted for the Dutchman in the PFA Player of the Year award
"He scored decisive goals right from the start. As players, we spoke a lot of times about it when we travelled or just when United played and Robin had scored. It was hard because we knew that last season he had been rescuing us a lot of times," Mertesacker explained.
"He would score a lot of goals for Arsenal at the end of the game. But now we have the chance to show Robin was not responsible for our whole team. He has gone and we have replaced him well. It is not just about one player ­replacing Robin, we have four of five players who have around 10 goals this season. We needed more players to replace him," the 28-year-old added.
On a personal front, Mertesacker has enjoyed a good season with Arsene Wenger, with the manager preferring him to Belgian Thomas Vermaelen in central defence. And his partnership with French international Laurent Koscielny has worked well, with the club having conceded only three times in the last six league games.
"It was a big trust for the manager to pick me ahead of Thomas, the club captain. I know he has been forced to defend the decision a lot of times. It was a huge statement for me and I tried to take that as a motivation," the German concluded.