Arsenal are reportedly ready to break a self-imposed wage cap for their players, in order to compete with rival clubs in signing the best available talent. The Gunners' Premier League rivals pay well upwards of £100,000 per week to several key players and, in the case of Ivorian Yaya Toure and Dutchman Robin van Persie (for Manchester City and Manchester United respectively) the bill crosses £200,000 per week.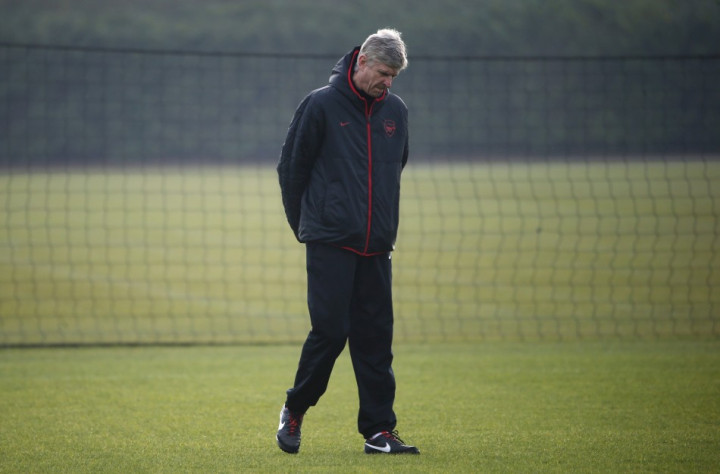 Arsene Wenger has often been criticised for failing to use the significant financial funding available to him, either to sign big-name players or pay existing talent on par with other clubs. The most recent example was the prolonged discussion over extending England international Theo Walcott's contract; the 23-year-old was believed to want £100,000 and did finally sign an extension but that was after considerable negotiations and a personal intervention from Wenger.
In any case, moving forward it appears the Gunners will look to maximise financial benefits accruing from sizeable commercial deals. The north London club recently announced a five-year £150m deal with Emirates Airlines. And it appears at least half that amount - £70m - is to be made available for transfers. The Telegraph reports the club has a total of £123m in cash reserves and although only a portion will be spent on transfer and contracts, it still adds up to considerable funds.
Given this news of the club breaking its salary cap, fans will perhaps be more reassured about the intent in the pursuit of top-class players like Fiorentina's Stevan Jovetic, with whom they were linked earlier this month.
And the fact the club will release a number of fringe and unwanted players, like French centre-back Sebastien Squillaci and Moroccan forward Marouane Chamakh, will only add to the funds available.
A portion of all these funds have already been invested in awarding promising young British talent like Jack Wilshere, Alex Oxlade-Chamberlain and Aaron Ramsey new long-term contracts. However, there remains more than enough for Wenger to strengthen the side ahead of the next season and finally mount a genuine and sustained challenge for a trophy... any trophy.