In the 17 years that Arsene Wenger has been in charge of Arsenal, his reign has never come under so much criticism. The last few years have been tough for the Gunners but this season has been their most frustrating campaign yet.
Eliminated from the Capital One Cup by League Two outfit Bradford City, knocked out of the FA Cup by Championship side Blackburn Rovers, 21 points off the pace in the Premier League title race, and after the 1-3 hammering at the hands of Bayern Munich at the Emirates, one can now safely say they have very little chance in the Champions League as well.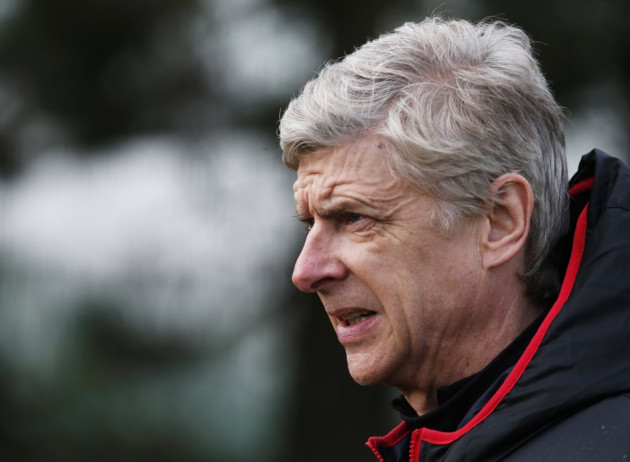 The point is that is still only February and Arsenal's only realistic target is to finish in the top four (something that looks increasingly unlikely at the moment), meaning the Gunners and their supporters are now going to complete yet another season - their eighth consecutive year - without a trophy.
Shouts for the Frenchman's head and the appointment of a new boss have never been so loud. Wenger's current contract runs out at the end of next season. But should he be allowed to continue till then? IBTimes UK believes Arsenal should part ways with Wenger this summer and here are some reasons why...
Eight Years without a Trophy
It has almost been eight years since Arsenal won the 2005 FA Cup, their last piece of silverware. The north London outfit's trophy cabinet has no doubt grown weary of waiting for additions and it is becoming increasingly obvious that Wenger seems satisfied with qualifying for the Champions League rather than winning titles.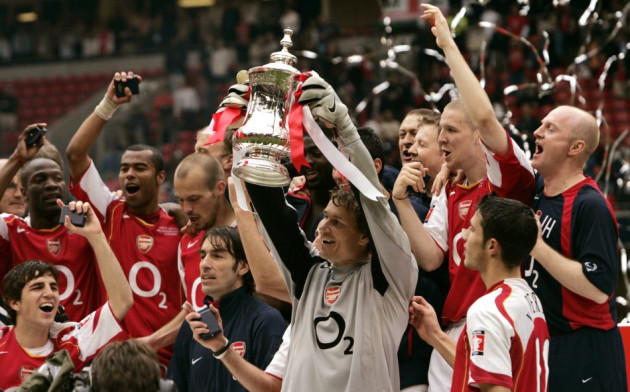 Over the years, the club's supporters have been given false promises about being in a transition and performing better next season. The truth is Arsenal do not look like progressing under this coach anymore. Managerial policies and tactics change from time to time and Wenger - unlike Sir Alex Ferguson - does not have the ability to adapt or improvise and can no longer survive at the top.
Everyone respects the fact that Wenger rebuilt Arsenal from scratch and went on to win three Premier League titles and four FA Cups during his tenure. But how long is he going to continue by pointing out his achievements of the past? Does it look like Wenger is going to find success with the Gunners again? And are his tactics and strategies better than his competitors anymore?
Several top managers went on to become a shadow of what they once were towards the end of their careers, with the legendary Nottingham Forest coach Brian Clough being a prime example. The big question is how many more years will the Arsenal administartion wait without a trophy, till they realise they a need a new leader?
Recent Transfer Signings
During every single transfer window in the last few years, Wenger has refused to make a marquee signing. He has consistently insisted he is active in the market but cannot find players who can improve the current squad, as they are already top quality. But are they? The fact is with the exception of Jack Wilshere, Santi Cazorla and may be Tomas Rosicky, few of Arsenal's current first team players are good enough to be in the starting line-up of a team like Manchester United. And that brings us to Wenger's recruitment list in the last couple of years.
In 2011, Mikel Arteta and Yossi Benayoun (loan) were signed to replace Cesc Fabregas and Samir Nasri, who both made big-money departures. Last year, Lukas Podolski and Olivier Giroud were brought in to cushion the exit of Golden Boot winner Robin van Persie, while the Frenchman did not even bother to replace Alex Song.
Let's also look at some of the other signings he made in and around that period: Gervinho, Andre Santos, Per Mertesacker, Park Chu-Young, Sebastian Squillaci and Marouane Chamakh. Now do you think Ferguson, Roberto Manicini or even Andre Villas-Boas would have signed any player from that list?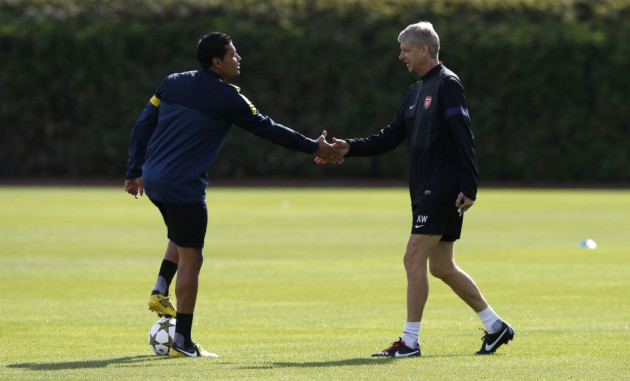 Arsenal desperately needed replacements for van Persie and Song - a talismanic forward and an imposing anchorman - in January, if they were to save their season. Strikers Edinson Cavani of Napoli, Stevan Jovetic of Fiorentina and David Villa of Barcelona and midfielders Etienne Capoue of Toulouse and Victor Wanyama of Celtic were all constantly linked to the Gunners but a move did not materialise. After signing wing-back Nacho Monreal from Malaga, Wenger revealed Arsenal wanted to make one more addition but backed out as they could not agree a fee with the selling club.
Well, it's not because of the lack of funds for sure. Arsenal will publish their half-yearly accounts in the next few weeks and are expected to register considerable profits due to the summer sales of van Persie and Song. The club have an estimated cash balance of over £150m and this will be further boosted by the new Emirates shirt sponsorship contract and a new kit deal that is expected to be agreed soon, with either Nike or Adidas.
So where was all this money when they desperately needed new players? Wenger's stubbornness and inability to make the right signings has cost the club dearly. Recent reports claim Arsenal are readying a £70m war chest for the summer. However, even at this stage Wenger changing his transfer policies and loosening his purse strings in the summer looks a very distant possibility.
Arsenal Have Better Options
As far as Chelsea are concerned, sacking Roberto Di Matteo and replacing him with Rafa Benitez was surely not one of the smartest moves; the ex-Liverpool boss has not really proven himself a better manager than the Champions League-winning Di Matteo and if a change is needed, surely it must be for the better. From that point of view, sticking with Wenger is an acceptable idea...if they do not have better options.
That is not the case though.
There are several options for the Gunners. Borussia Dortmund's Jurgen Klopp has already established himself as one of Germany's brightest coaches and two consecutvie Bundesliga titles for the club, coupled with increasingly sterling performances in the Champions League is testament to his ability. The 45-year-old likes his team to play football the way it is meant to be played and that is another bonus for the Gunners, as it should make the transition to a new coach easier for the players and fans.
Meanwhile, Malaga boss Manuel Pellegrini has worked wonders with a small set of players at a crisis-hit club this season. The Chilean has guided the Spaniards to the knock-out stages of the Champions League in their debut campaign and fourth place in La Liga. With Malaga in financial turmoil and facing elimination from European competitions next season, Pellegrini could be up for grabs... but Arsenal will have to move fast. Reports suggest Chelsea are interested in the ex-Villarreal boss.
And if Arsenal want a manager with Premier League experience, Everton's David Moyes presents himself as a worthy candidate. The Scot has operated with a small squad and a shoestring transfer budget season after season... yet his team is now only one place behind Arsenal and they are still alive in the FA Cup. Also, Moyes' loyalty to his employers and knack for signing top players for relatively small figures has been commendable. Imagine what he can achieve with a substantial transfer kitty.
Conclusion
Wenger is and will remain one of the most successful managers in the history of English football. As a non-British coach, the impact he has had in the Premier League, especially during its early years, is unmatched by his rivals. But now it is time. This one has to happen. The 63-year-old is no longer the tactician he once was and his ability to attract world class players is also a doubt now.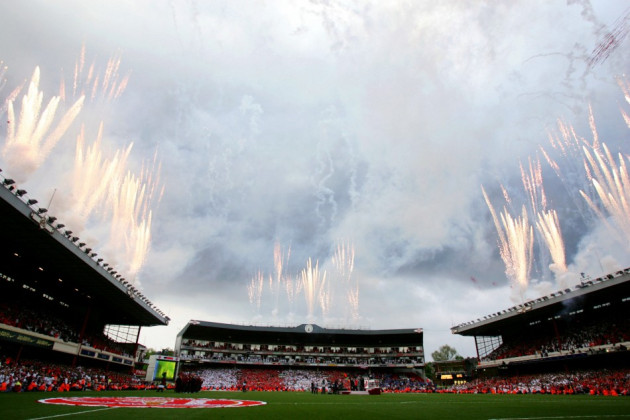 Arsenal have been going down in the last few years and are now likely to they miss out on Champions League qualification for the first time in 15 years. They need to rise again, and for that, they need a new mentor. By leaving Highbury and moving to the Emirates, Arsenal proved they are capable of making changes, when it is needed. They need one now: a new manager.