Arsenal and Manchester City have received boosts in the race to sign Barcelona winger Alexis Sanchez. The Express reports the La Liga leaders are willing to offload the Chilean international in the summer. Also likely to leave the Nou Camp is Spain striker David Villa, who was strongly linked, in the January transfer window, with a move to the Gunners.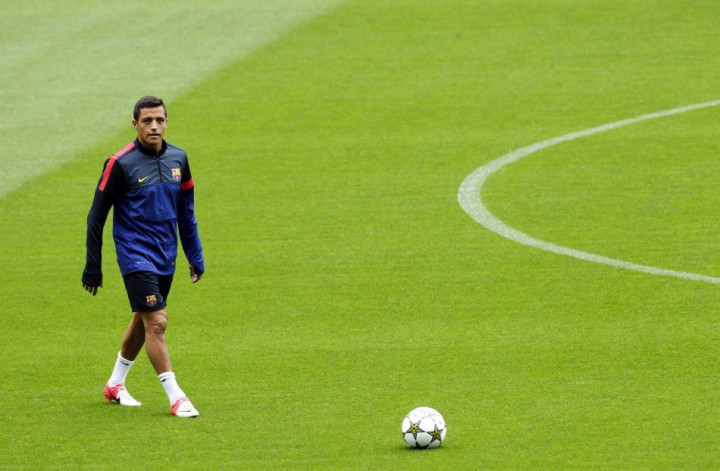 Sanchez joined the Catalans in 2011, from Serie A club Udinese. The 24-year-old cost £25m but a return of only four goals and seven assists from 23 league games this season has not justified the expense.
The powerful and pacy forward was earlier linked with a return to Italy, despite talkSPORT reporting that Serie A champions Juventus and Napoli were interested. The player's agent, Fernando Felicevich, ruled any such transfer.
Potential suitors should be wary though, for Barcelona are reportedly looking to recoup the entire £25m they spent on bringing Sanchez to Spain.
Sanchez at Arsenal
The Gunners' front line has summer signings Olivier Giroud and Lukas Podolski, in addition to England international Theo Walcott; and then there is Ivory Coast international Gervinho to consider as well.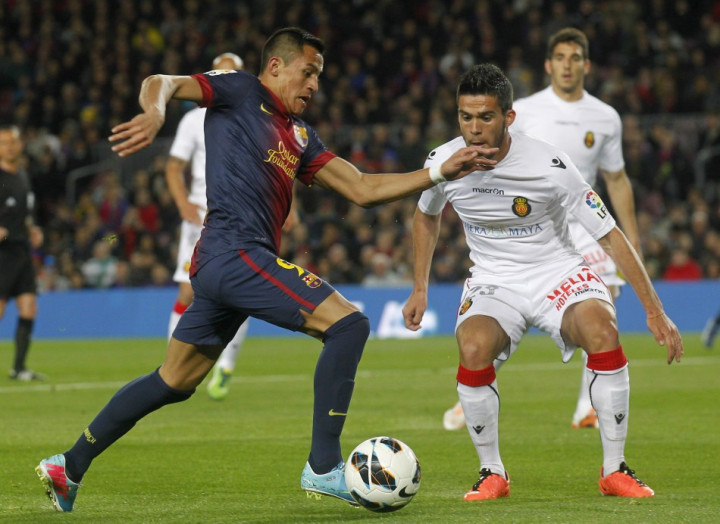 Arsene Wenger seems to have lost a measure of faith in Podolski, with the German international himself having commented on his lack of game time. Should the former Bayern Munich man move on from the Emirates (Juventus and Atlético Madrid are reportedly interested), Sanchez's arrival could be expected - assuming Wenger agrees to pay in excess of £20m.
The other option might be that Wenger decides to move Gervinho on. The Ivorian has had an injury-troubled season and has not been helped by having to play in the 2013 African Cup of Nations. His return of five goals and three assists in 17 games remains reasonable, under those circumstances, but the prospect of replacing him a Champions League-winner in Sanchez might be something Wenger will consider. linked with a move away from the Emirates this summer.
The front three at the Emirates - Podolski, Giroud and Walcott - have not been particularly impressive this season, with only 31 Premier League goals between them. However, they do have 22 assists as well, which bodes well for the future.
In an ideal situation, Wenger could look to bring Sanchez into the squad and retain his present options. The arrangement should provide depth and cover going forward but finding enough game time for all five internationals may present a challenge.
Sanchez at City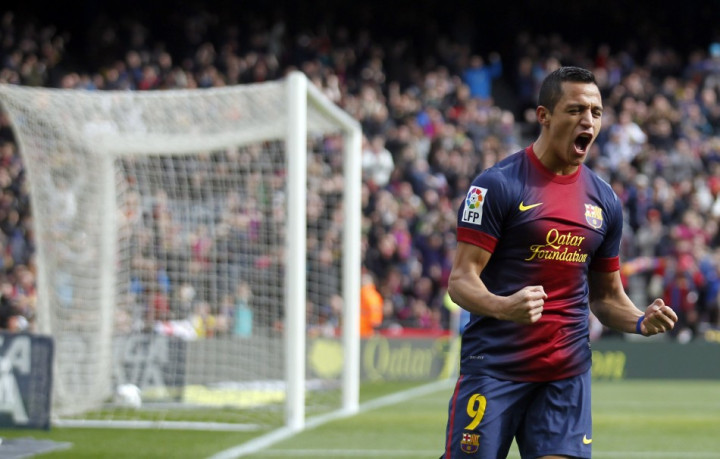 Roberto Mancini has the Argentine pair of Sergio Agüero and Carlos Tevez, as well as Bosnian international Edin Dzeko. Italy striker Mario Balotelli moved to AC Milan in January, leaving the Etihad club a trifle short of options up front. Mancini does also have Swedish youngster John Guidetti, who is very highly rated.
The problem for the former Inter Milan boss is that both Agüero and Tevez have made noises about moving on in the summer; Dzeko too has threatened to leave, following a growing reputation as a super sub rather than a starter.
And with French playmaker Samir Nasri's future also uncertain, City may find themselves in urgent need of attacking options for next season. They have been linked to quite a few of Europe's top names, with Atlético Madrid's Radamel Falcao and Napoli's Edinson Cavani among the biggest.
But both Falcao and Cavani will cost at least £50m each and probably more and given UEFA's strict Financial Fair Play (FFP) guidelines, City will be wary of attracting unwanted inquiries and investigations. Sanchez represents a relatively cheaper option and his playing style is likely to suit the physical nature of the Premier League.