Arsene Wenger: Arsenal's Striker Chase Not Over Yet
Arsene Wenger claims Arsenal are still keen on signing a top quality striker before the January transfer window shuts on Thursday, as the north London side look to strengthen their attack and clinch a Champions League spot.
The Gunners have suffered yet another disappointing season and are currently sixth in the Premier League table, four points off fourth-placed Tottenham Hotspur and 19 behind leaders Manchester United. The French manager has once again backed his current frontline, consisting of Olivier Giroud, Theo Walcott, Lukas Podolski and Gervinho, to help them cross the line but admitted that the club lacks a high-profile name up front.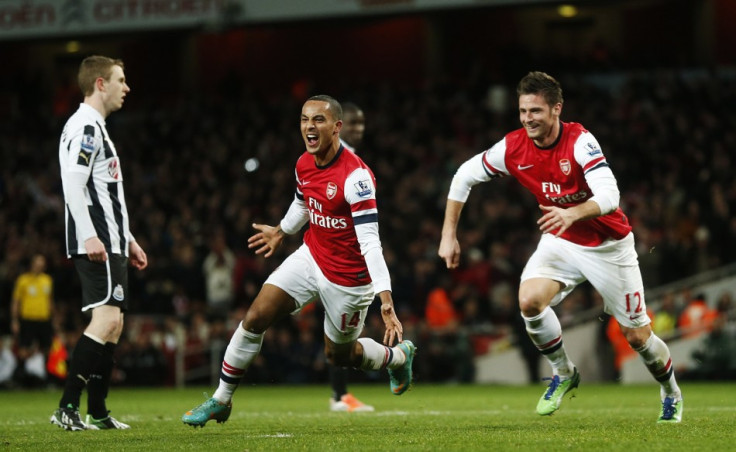 When asked if Arsenal would sign anyone in this window, Wenger told Goal.com: "As numbers we have enough - we have plenty of quality strikers. We could do with top quality, one more, but you have to find him. When you speak about 'anyone' coming in, I could just go out and buy anyone just to give people hope."
"What is important is that you bring in players who can strengthen your team, or you do nothing and are strong enough to do nothing. That is what is important for us, to bring in a player who can strengthen the squad. 'Anyone' to me means exactly what today the modern game has become," the 63-year-old stressed.
Arsenal are yet make a signing player in January but Wenger insists the club will not sign players simply to silence their critics and also says the Gunners have had a better strike rate this season, despite the departure of talisman and last year's Golden Boot winner Robin van Persie.
"If you look at the number of goals we've scored, we've scored more than last year, when we had the best striker in the Premier League. That means the players who play have some qualities to score goals. You have Walcott, you have Podolski with over 100 international caps. What do you do? You say, 'just buy one'," Wenger explained.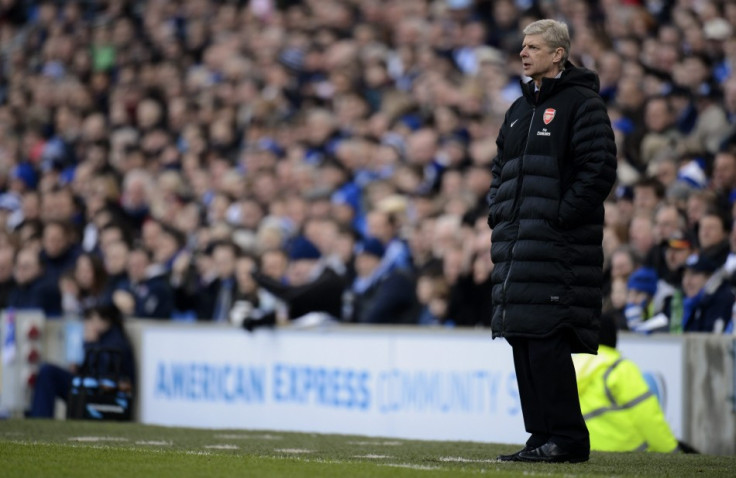 The Arsenal boss also pointed out that signing an average player just for the sake of it would be of no use to the club. Wenger signed strikers Marouane ChamakhandPark Chu-Young in the recent past but both failed to establish themselves at the Emirates, with the latter making just one Premier League appearance last season after arriving in the summer.
"[But] You need to buy a player who can compete with them for a position in the team. I have to try not to get caught up in that in January. People expect us to buy someone of top quality. I have to be strong enough to resist or you have a player for four or five years who will never play a game, just because you bring in an average player who you know at the start is average. If I do that, I don't do my job," the Frenchman added.
Wenger had recently revealed his interest in Barcelona forward David Villa but also stated that the Catalans are not willing to sell the Spain international in this window.
© Copyright IBTimes 2023. All rights reserved.