Monaco are believed to be targeting Barcelona's Victor Valdes as the French side look to return to their glory days by bringing one of the world's best goalkeepers on board.
Le10Sport is reporting that Monaco are chasing three Barcelona players as they look towards promotion back into Ligue 1, with Russian billionaire owner Dmitry Rybolovlev looking to invest heavily in the club.
Cesc Fabregas and Alexis Sanchez are also believed to be on the French side's wishlist for the summer, and the paper is sensationally reporting that Barcelona have said Monaco can take all three for €100 million.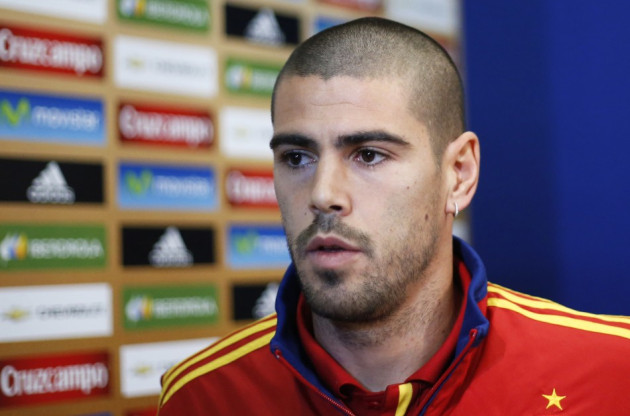 Arsenal are reportedly on the lookout for a new keeper as Arsene Wenger continues to be disappointed by the showings of both Wojciech Szczesny and Lukasz Fabianski.
The Gunners manager hasn't given the number one spot to either keeper indefinitely this season, and though he continues to back them, his changes to the starting line-up each week would suggest otherwise.
Valdes was touted as a suitable option for the Arsenal squad, and having won every top accolade there is in Spanish and international football, the stopper would certainly bring both experience and the right preparation for success.
But they look set to face a fight from Monaco for the star, who has made his wishes to leave Barcelona in the summer clear and is coming into the final 12 months of his current deal with the club, leaving them with little choice but to sell.
The Catalan giants will be set for an overhaul this summer, as while they won the La Liga this season, the side went out of the Champions League semi final in embarrassing fashion to Bayern Munich, and will need to seriously strengthen if they hope to become a force in Europe again.
Meanwhile, Monaco are also looking to relive their best days in European football, though their mountain will certainly be far higher to climb than Barcelona's. And taking three players from the Spanish title winners will be a big start to achieving that.