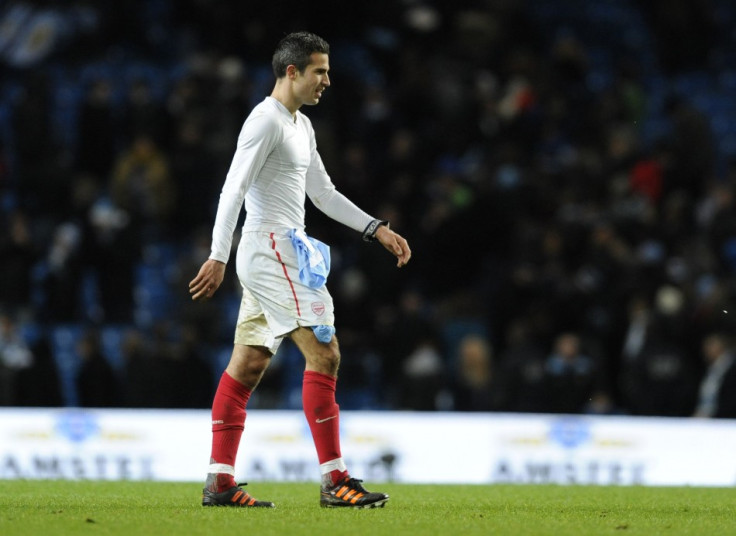 Arsenal boss Arsene Wenger has revealed club captain Robin van Persie's future will be decided before the new Premier League season starts on 18 August. The Gunners welcome Sunderland to the Emirates on opening day.
The Dutchman, who does not intend to extend a contract that expires next summer, is a transfer target for Manchester United, Manchester City and Serie A champions Juventus. Wenger maintains he wants to keep the player but admits he has to do what is best for the club.
"We are very, very ambitious. You know that. Not only very ambitious but also very proud of the way we run our club. Van Persie is a world-class striker and I am a big supporter of him. I have supported him throughout. He has one year left and is in demand but our desire is to keep him. However, we will do what is in best interest of the club. If you have a decoder in your head you can decode that," Sky Sports quoted the Frenchman as saying.
"The official transfer deadline is 31 August but then we can create an internal deadline. Of course [that deadline is before the season starts]. I believe the transfer market should stop before the season starts anyway," Wenger added.
Meanwhile, former Gunners have been weighing in with their views and opinions on the van Persie situation. Most recently, former player and manager George Graham tipped United as favourites to land last season's top scorer in the league. The Red Devils' initial bid was rejected but Sir Alex Ferguson's side are expected to return with an improved offer soon. Another former star, Ray Parlour, has urged Wenger to sell van Persie and sign a replacement before the season starts. The midfielder has suggested Arsenal look to swap van Persie with City's Edin Dzeko.
Walcott on Way Out?
Meanwhile, Wenger has hinted winger Theo Walcott could also leave the club this summer. The England international, who has stalled contract talks with the Gunners, has been linked with a move away from the Emirates Stadium throughout the summer.
"The contractual situation is the same [as van Persie]. They both have one year and the selection of the tour is not linked to that. We will see. We sort these situations out always in the best interests of the club. We have plenty of young players and you see Alex Oxlade-Chamberlain here," Goal.com quoted Wenger.