Belgian forward Kevin Mirallas is reportedly on his way to Goodison Park after Everton stepped up their pursuit of the Olympiakos player. It is believed manager David Moyes is using funds raised by the sale of midfielder Jack Rodwell to Manchester City to lure the reported Arsenal target to Liverpool. The 24 year old, who is now with his national team after the 4-2 friendly win over the Netherlands, is expected in the city for a medical.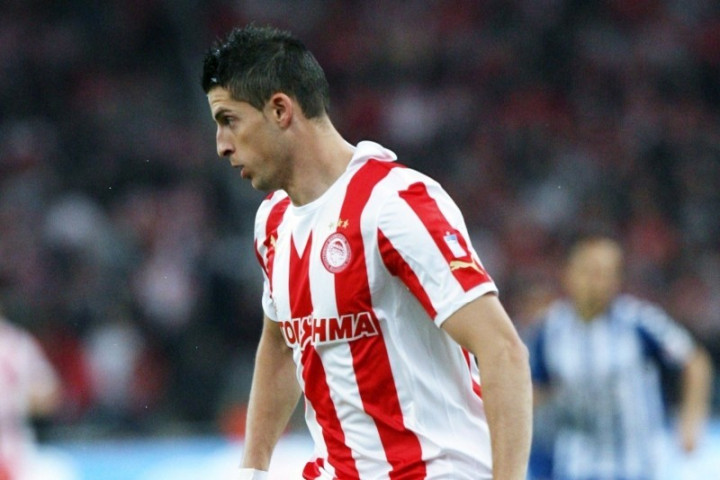 Mirallas has admitted, however, he would prefer to move to the Emirates but given that there has been no agreement reached between the concerned parties he seems resigned to moving to Everton instead. Nevertheless, even at this stage, when Moyes is reportedly meeting the player's agents in Brussels, Mirallas has not ruled out a last-minute switch. In either case, the player has a release clause in the region of £6.27m but is expected to be transferred for less, given that the clause is about to expire.
"Players always have preferences, but we will have to see who wants me the most. I know everything that is going on. I know my agent has spoken to Arsenal and is now talking to David Moyes. It is good that one or two Premier League clubs are interested in me, but there are still two weeks to go before the transfer window shuts. It will be a race to get me, so let's see who wins. The main thing is, I do feel ready for the Premier League, and I am looking forward to playing there," the former Lille attacker explained.
Meanwhile, Mirallas admitted the presence of national team mate Marouane Fellaini at Goodison Park could help him accept Everton and then settle into his new surroundings, if he does move there.
Arsenal Legend Blasts van Persie
In other news, Arsenal legend Bob Wilson has blasted Robin van Persie's transfer to Manchester United.
"I am disappointed, bordering on a little bit of anger almost, as Robin was made captain and done a fantastic job. It is difficult for someone like me who has an Arsenal gun sealed to his chest, not just to pat on the shirts. I read all his programme notes about the pride of being Arsenal captain, then a year later he leaves one great club for another great club. I'm taking the stance of the 'the king is dead, long live the king' - thank you Robin and goodbye," he said to BBC.
However, Wilson feels Arsenal will do well next season, with the introduction of Olivier Giroud, Lucas Podolski and Santi Cazorla.
"I look at it and I'm very excited by the team Arsene Wenger is putting together. The fact that Van Persie is gone is hugely disappointing, but he's wiped out in one go a lot of the fee that was spent on three talented players - Podolski, Giroud and the Spaniard Cazorla," the former Gunners' goal keeper concluded.