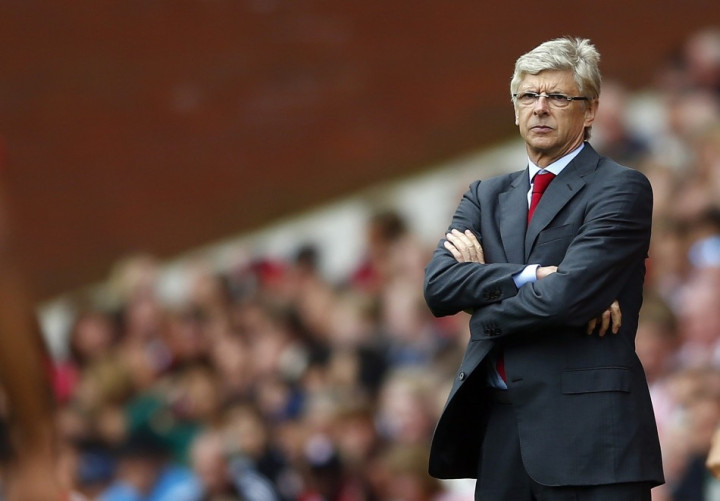 Arsenal boss Arsene Wenger says that the side are doing much better after the departure of their former skipper Robin van Persie (currently at Manchester United).
Despite starting off their Premier League campaign with two successive draws against Sunderland and Stoke City, the Gunners now seemed to have to have found their rhythm with back to back wins against Liverpool and Southampton.
The Gunners had endured a very poor start last season, with a series of disastrous results including their embarrassing 2-8 loss to Manchester United. However, they finally managed to finish third, thanks to van Persie, who netted 30 Premier League goals for Arsenal last season.
Although, many believed that the Gunners were going to struggle without their Dutch captain (who has already scored a hat-trick for the Red Devils this season), Wenger feels that the 29-year-old striker's department has united his team and made them work even harder.
"Sometimes an individual grows up and becomes the main charisma and carrier of the team and then people notice only him. Robin van Persie scored 30 goals and when you score 30 goals everyone gives you the ball. That's as simple as that. Our game at the moment is a little bit more diversified," ESPN quoted Wenger as saying.
"We have a spirit, a desire to play together and the strength of depth. The vibes coming out are that we look like a real team and we enjoy to play together. That's a good basis and is interesting," he added.
Now, Arsenal seem right on track, especially after their 6-1 victory against the Saints in their last fixture. The Gunners' new signings Olivier Giroud, Santi Cazorla and Lukas Podolski also seemed to have settled in and many people including former Gunner Cesc Fabregas (currently at Barcelona) believe that Arsenal may end their seven-year trophy drought this season.
"Arsene Wenger is amazing and I'm sure he will prove it again this season. He always finds the best young talent in Europe and has the courage to bring them in and give them their chance. That is his special talent, the way he works with a player to build their confidence and encourage them to play, to perform at their best. That's why I'm confident that Arsenal will again be up there challenging. I hope so. I watch them every weekend because Arsenal still mean so much to me," The Metro quoted Fabregas as saying.
Nonetheless, the 62-year-old Frenchman feels that his side should get too carried away with their recent good results as they still have a long way to go.
"I think we have a chance [to be title contenders]. We will know that after 10 games. We have the quality to do it but we have to show how much we want it. At the moment I don't know how strong our opponents are. We've not played against any of the title contenders yet. It will be important to see how we do against the bigger teams," ESPN quoted Wenger as saying.