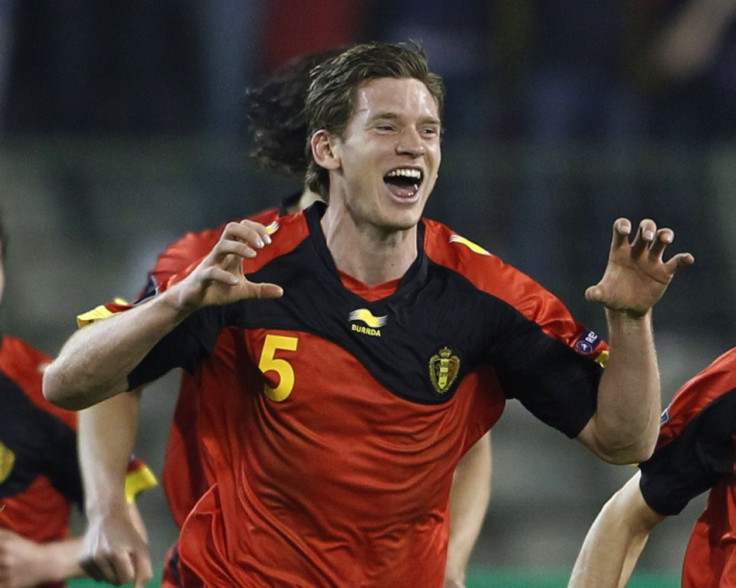 Tottenham Hotspur target Jan Vertonghen has made a shock admission - he could move to their north London rivals Arsenal instead.
The 25 year old has been attracting interest from both sides and an earlier IBTimes UK report, revealed that White Hart Lane was his preferred destination. However, the defender has now acknowledged the Gunners are still an option if Spurs are unwilling to match Ajax's £12mn asking price.
"I've said repeatedly that Tottenham are my first choice, but the talks haven't progressed. They have shown me around, I have met all their key people and their chairman came to meet me on Monday," ESPN quoted Vertonghen as saying.
"But Arsenal want me too. They remain a possibility if my Spurs move falls through, as Ajax are asking €15mn (£12mn) for me. That is a lot of money for someone with just a year left on his contract. I'm sure Spurs won't be able to pay that much after they missed out on the Champions League. Ajax want to get as much as they can for me, while Spurs want to pay as little as possible," the player added.
The Belgian's comments will be a huge boost to the Gunners after his international team-mate Eden Hazard dismissed any hope of a move to the Emirates.
Meanwhile, Arsenal winger Alex Oxlade-Chamberlain's family will apparently miss out on watching the teenager compete for England in the European Championships, due to fears of racism, according to the Guardian.
Violence and acts of racial abuse within Ukraine have been well documented in recent months and that fact has already convinced Theo Walcott's family to refrain from travelling to watch the summer's showpiece tournament, while reports on Friday suggest the family of Arsenal team-mate Oxlade-Chamberlain have also made the same decision.
The British Foreign Office has warned that "travellers of Asian or Afro-Caribbean descent and individuals belonging to religious minorities should take extra care [in Ukraine]".
England is in Group D with Ukraine and all the first round matches involving the Three Lions will be played in that Eastern European country.