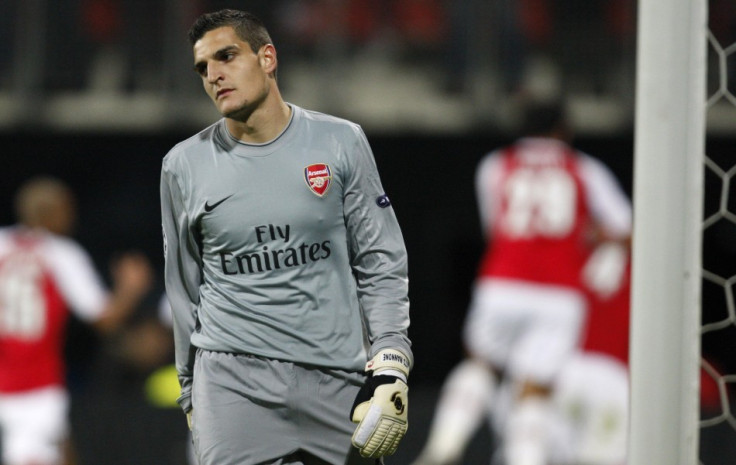 Italian club Napoli are reportedly interested in signing Arsenal goal keeper Vito Mannone. The 24 year old is normally only a third choice player, behind the Polish duo of Wojciech Szczesny and Lukasz Fabianksi. However, injuries to those two have seen Mannone start regularly for the Gunners in recent games.
Nevertheless, once Szczesny returns to full fitness, he will likely take over the No 1 position from Mannone. The Neapolitans, meanwhile, can offer him first team football since they view him as long-term replacement for present first choice Morgan De Sanctis, who is 35 years old.
However, Mannone, who is valued at £4m, insists he is happy to remain at the Emirates for now and concentrate on maximising his first team chances and impressing Arsene Wenger. Mannone's present contract expires in 2014 and there has been no talk of an extension.
"Neither myself nor anyone from my family or friends have spoken about any deal. At the moment I am really happy and just focusing on training and playing well. I am trying to be the No 1 for this Club. That is my only concern and I would like to make that clear," Mannone stressed, adding, "This is my best time at Arsenal so I would crazy to not take the chance to put up a fight for my place."
The bad news for Mannone is that Wenger clearly considers him surplus to requirements. The goal keeper spent time on loan with Hull City last season and was made publicly available for transfer in the summer but there were no takers, despite reported interest from Inter Milan.
"When I sent Mannone to Hull, I watched him every single game and all the reports I had were very positive. I was quite surprised no club went for him because I would have let him go," Wenger admitted.
Sagna Happy to be Back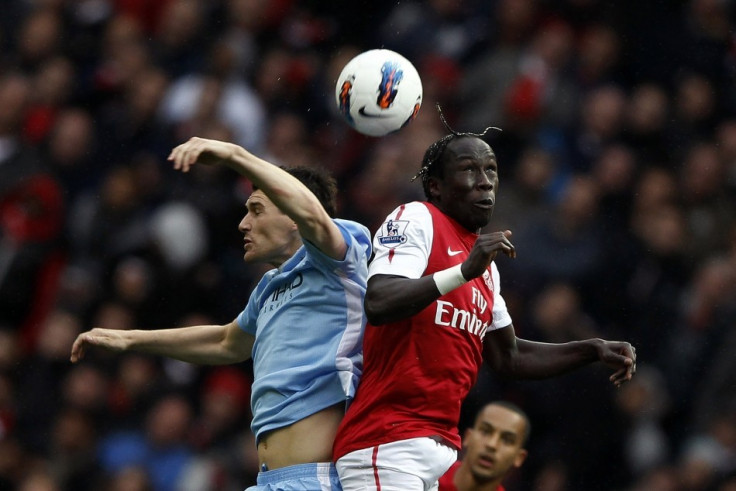 Meanwhile, the Gunners' French left back, Bacary Sagna, continues his comeback from a broken leg in a league game against Norwich City. The international played an injury-free hour for Arsenal's U21 side at Underhill, alongside fellow first team members Jack Wilshere and Emmanuel Frimpong.
"It is amazing to be back, I have been waiting for this moment for five months, was my target: to come back and play, firstly for the under-21 team. Everything went well and we won, so I am very happy. I have been working really hard. I spent some time in the rehab centre, then I came back and worked really hard with the fitness coach and the physios to be ready to play - and finally I have," Sagna told the club's official Web site.