Arsenal are preparing to smash their transfer record and engineer a £70m raid on the Bundesliga, with the Borussia Dortmund duo of Robert Lewandowski and Mario Gotze high on their reported list of priority signings. The Gunners will also move for Bayer Leverkusen midfielder Lars Bender, according to the Mirror.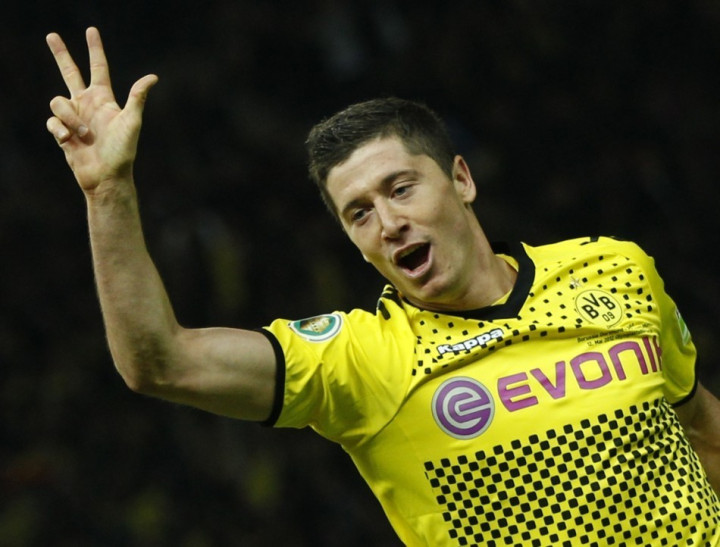 Arsene Wenger has endured yet another disappointing and trophy-less season at the Emirates, following elimination from the Champions League, the Capital One Cup and the FA Cup; the last two to lower league opposition.
A poor campaign in the Premier League means the Gunners are in real danger of losing out on Champions League football next season.
The long-serving French boss will reportedly be given £70m to spend in the summer and a complete overhaul of the first team is likely, with a number of fringe and squad players set to leave.
Lewandowski's agent has hinted his client could leave Signal Iduna Park in the summer and the Polish striker is wanted by a number of top clubs in Europe, including Manchester United and Bayern Munich. This means that if Wenger is serious about signing the 24-year-old, he will almost certainly have to shell out an enormous transfer fee.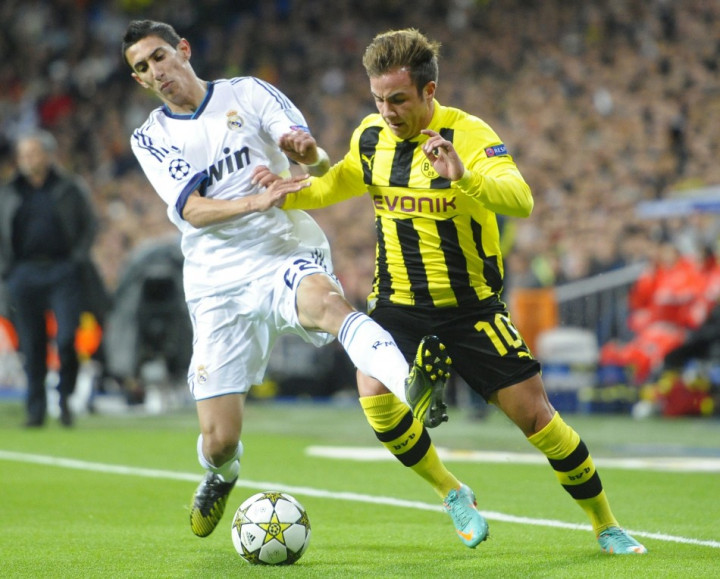 Arsenal have yet to find a replacement for ex-skipper Robin van Persie, whose 30 league goals last season were so critical. Summer signings Lukas Podolski and Olivier Giroud have been competent, scoring 17 times between them but Arsenal do lack the focal attacking point that the Dutch international can provide.
Meanwhile, German international Gotze is a highly rated young talent. The 20-year-old has eight goals and five assists from 24 league appearances this season and is being monitored by United and the Spanish duo of Barcelona and Real Madrid.
Finally, Gotze's compatriot, Bender, is also having an excellent season. The 25-year-old midfielder is expected to be the long-awaited replacement for Cameroon midfielder Alex Song and his arrival, should it happen, will also help Arsenal get over the continued absence of French international Abou Diaby.
However, all of this speculation may be pointless if the Gunners fail to qualify for the Champions League next season, since top players are invariably keen to play in elite competitions.