Arsenal keeper Wojciech Szczesny has insisted that he is staying at the club for the long term, with the Poland international setting the ambitious goal of ending the club's trophyless run.
Szczesny is known to be rather outspoken when he feels his teammates aren't performing up to scratch, and the 21 year old has moved to quash any rumours of a possible exit from the club as a result.
And though Arsenal have now gone seven seasons without a trophy, Szczesny believes that they can be the best once more and he wants to be part of that long-awaited success.
"I can't imagine myself in the next few years' time playing anywhere other than here. In fact, I won't move until we win something," Szczesny told Sky Sports.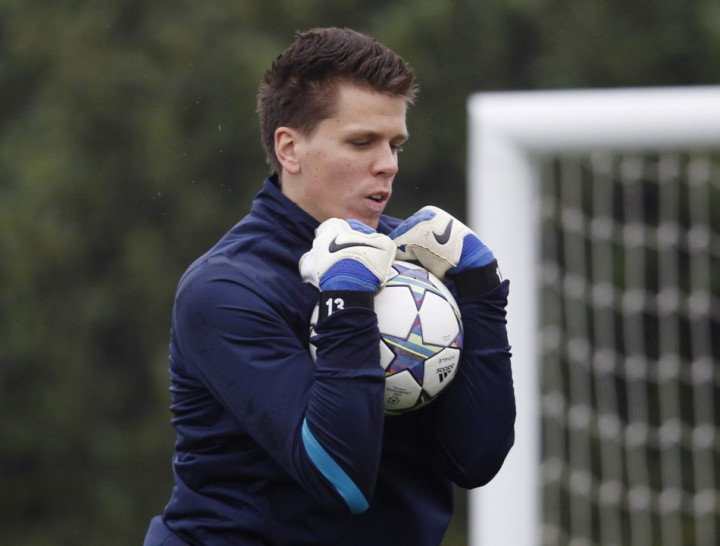 "Recently, one of the journalists asked me whether I have bigger ambitions than playing for the third place in the Premier League with Arsenal. God, sure I have! I look at the table and realise that is our maximum this year.
"It is seven years since Arsenal won something and it won't change this season. But the next one? Who knows?
"I stand in front of a mirror and say to myself: 'Damn, I'm interested in winning trophies only with Arsenal.'
"I want to be part of the team that show fans the bad times are over. I won't leave until we achieve this."
The words will come as relieving to many Arsenal fans, particularly with a very uncertain summer set to roll around.
The likes of Robin van Persie and Theo Walcott will both enter into the final 12 months of their deals when the transfer window opens, and the pair will no doubt be connected with moves away from the club as June hits.
Van Persie has insisted he won't discuss a new deal until the season is over, while Walcott has continually hinted that he will sign a new deal if the prolific striker does.