Celtic midfielder Victor Wanyama has hinted he may leave the club in the summer. The Kenya international has only a year left on his contract and has been linked with a move to the Premier League, to either Arsenal or Manchester United.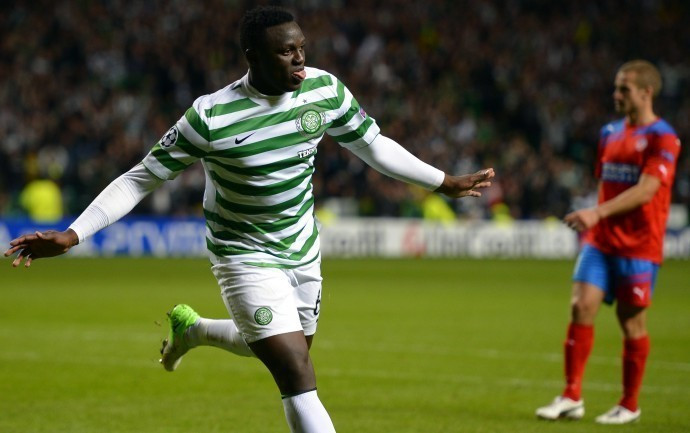 "I just leave the club and my agent to sort everything out. You never know. We will see," he said.
The 21-year-old, who has won the SPL Young Player of the Year this season, shot to fame with his performance against Barcelona in the group stages of the Champions League. The midfielder scored a goal and put in a massive shift in the middle of the park to lead Celtic to a historic 2-1 win over the Catalans.
The player has made 44 starts this season in all competitions for Celtic, scoring eight goals and assisting three. His performance in the Scottish league helped Celtic retain their league title and he believes that this season was among his best in terms of achievements.
"Being in the last 16 of the Champions League is a great thing for a player to achieve. It has been a great season and we have really enjoyed it. Celtic is a good club and my team-mates have been great. They have been strong and just a very good team," he added.
Hodgson on Rio Retirement
England manager Roy Hodgson has expressed his bewilderment at Rio Ferdinand's decision to retire from international football. The defender was omitted from the England squad to play in the European Championships but was later called back into the side against San Marino, a call which Ferdinand refused to honour.
"I didn't expect it, no. It's obviously something he's thought about and he's kept his cards close to his chest. It came as a big surprise to me yesterday as it would today when the news broke. He's a player who I've always respected and admired. I can hope only he can also carry on for a number of years at the highest level and with the quality he's continued to show," he told Sky Sports.
"I respect the decision. It was good of Rio to call me yesterday [Tuesday] before I selected the squad and tell me that he'd rather not be considered and that it was time to retire," the former West Brom boss concluded.