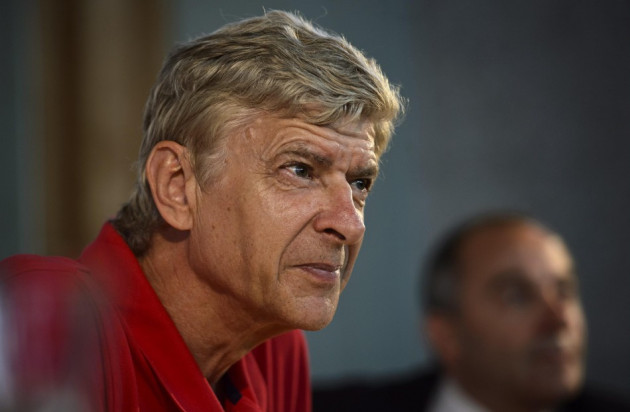 Ray Parlour has argued that Arsenal should keep a close eye on the transfer dealings at Real Madrid and should the Spanish side purchase Gareth Bale the Gunners should jump in for Mesut Ozil and Karim Benzema.
Bale's sale to Madrid could see the side needing to offload some of their biggest earning stars to fund the deal and as the Gunners look to sign their first senior player of the summer Carlo Ancelotti could equally be willing to sell some of the stars needed to take the north London club closer to challenging for trophies again.
Benzema would offer a striking option for the side after Arsenal's bids for Luis Suarez proved unsuccessful, while Ozil would give more depth in a midfield that has looked particularly thin since the start of the season.
And Parlour, who featured for Arsenal throughout the 1990s and early 2000s, insists that both purchases would be in the side's best interests if Madrid are open to selling.
"If the Gareth Bale deal goes through then there are a number of players that Real Madrid will need to get rid of," he told Talksport. "They will have to say, 'we spent a lot on Gareth Bale so we can maybe let a couple of players go'. Mesut Ozil would be the player for me, I love the way he plays.
"Then there's Karim Benzema. He would be a great signing because they need a striker like that.
"He craves chances. Just look at the players they have behind him Santi Cazorla and Jack Wilshere, they open up defences all the time.
"Arsenal miss that 'Ian Wright' type player and Benzema would do that. He's not had loads of chances at Madrid but when he's played, he's scored goals."
Arsenal would certainly face an uphill battle to land Ozil in particular, with the Germany international claiming today that he is happy to stay at Real Madrid for the season ahead. Manchester United have also shown interest in the star but the Gunners certainly have the budget to make a big move if Wenger decides.
Should the signings go through fans would certainly be feeling a lot more confident as the 2013/14 campaign enters full swing. Pundits, fan groups and even Arsenal players have called for Wenger to make signings before deadline day comes to a close on Monday with the money that has been made available to him.
But the manager is yet to confirm any deals and the wait is getting more and more anxious as the end of the window approaches.