Arsene Wenger says a deal for Real Madrid striker Karim Benzema depends on Santiago Bernabeu chiefs signing Liverpool star Luis Suarez. The nine-time European champions have reportedly approached Anfield over the Uruguay international's services ahead of a rumoured £40m move by the Gunners for the France international.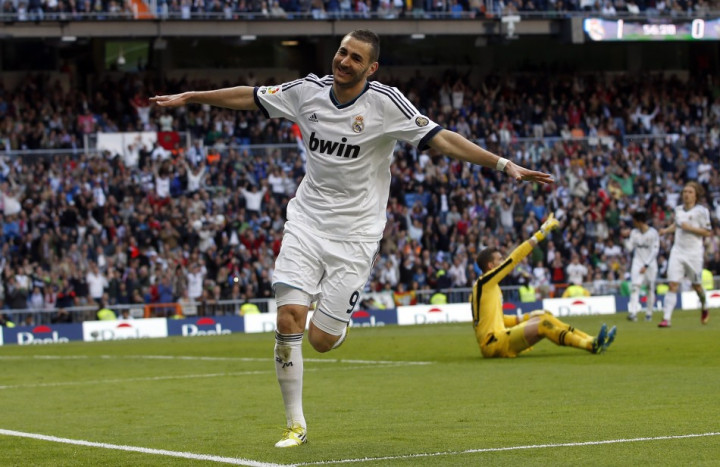 "That's part of the fact you need three agreements for anybody. It's true that it [signing another player] is sometimes connected with other clubs, but we have to accept that. That can happen [on Suarez joining Madrid]," the Gunners boss explained, when asked about Benzema, Suarez, Madrid and Liverpool.
Suarez was strongly linked with a move to north London in the early months of this transfer window but Brendan Rodgers turned down two big-money bids from his direct rivals, with the last believed to be a £40,000,001 offer, according to the Guardian.
Meanwhile, Benzema is not the only Madrid star in Wenger's sights. Reports say the Frenchman has also targeted Argentine winger Angel di Maria, to provide attacking width to the first team at the Emirates. And further midfielder reinforcements could come in the form of ex-Arsenal player Mathieu Flamini.
The 29-year-old defensive midfielder spent four seasons at the Emirates and made over 100 Premier League appearances. He left Arsenal to join Serie A side AC Milan in 2008 but is now available on a free transfer after his Rossoneri contract expired.
"Many players want to join us and all the players who have been here want to come back here. It's not because they like my face. They want to come here because of the way we treat people and for the football we play, or try to play. Unfortunately we've not always managed to do it, but they find something here they want to know again," Wenger explained.
"So when they go somewhere else and many, many, many players, believe me, ask me to come back. They all want to come back. I don't know if it is Arsenal or England, but there is something about it," he added.