Arsene Wenger has confirmed the Gunners were tracking Schalke midfielder Lewis Holtby and considering a summer bid at the start of the season. The 22-year-old is out of contract with the Bundesliga club at the end of the 2012/13 campaign and was reported as approaching a pre-contract agreement with Tottenham.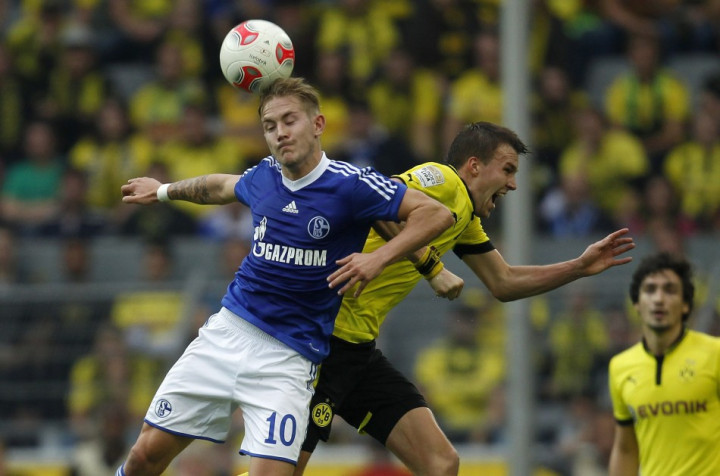 However, the German international is also expected to listen to the offer from Arsenal, particularly since the Emirates club is close to his heart. Holtby has already confirmed he will not sign a new contract with the German club and has rejected an extension reportedly worth £50,000 per week.
"We have looked at [Holtby], yes. The emerging countries look to be Germany and Spain - they have taken over from France and they have many good, young players," Wenger explained in a Goal.com report.
The long-serving Arsenal manager also spoke on the difficulties of finding young talent and the inevitability of youngsters being compared to players like Lionel Messi.
"It's very difficult. Because the level of expectation is very high. Because people want to come here and they want to see Lionel Messi. They don't want to see a promising guy. First of all, the name gives hope. When a guy has no name, people are already sceptical. So it's much more difficult for us," he said.
"The competition is higher on the scouting front. That is for sure. The country where we were really, really competitive was France. They produce less players than they did 10, 15 years ago - at top, top, top level - in France," he added.
Ba v Giroud
Finally, Wenger also revealed the north London club opted for France striker Olivier Giroud over Senegalese Demba Ba in the summer. The 27 year Ba has completed his £7m transfer to Chelsea after an impressive 18-odd months at St James' Park but concerns over a chronic knee problem persuaded Wenger to move for Giroud in the summer.
"It was Giroud or Demba Ba in the summer - they are very similar players. I was a bit cautious about the noises on Ba's knee injury, but someone told me the problem he has is manageable and can be prevented," the 63 year old told the club's official Web site.