Arsenal manager Arsene Wenger has admitted the Gunners remain keen to sign Liverpool striker Luis Suarez. The Uruguayan international has already been the subject of at least two failed bids from the north London side but speculation is growing he will look to force the issue by filing a formal transfer request.
Meanwhile, Wenger previously said he is prepared to play a waiting game rather than pressure the Anfield club or the South American and his latest comments have reinforced that position.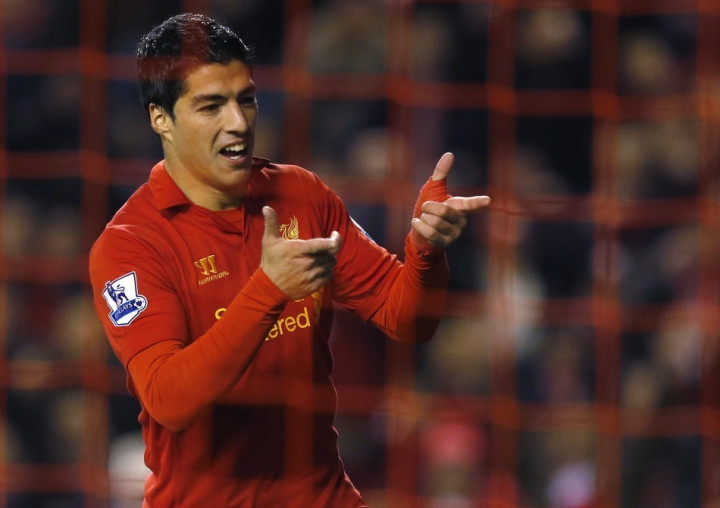 "I don't want to speak about Suarez, because that is between Liverpool and Arsenal. We will completely respect what Liverpool wants to do. We want to (sign the player) if it is feasible in an amicable way," Wenger explained.
The north London side have had three bids rejected for the South American, with the last believed to be over £40m. For their part, Merseyside officials (and Brendan Rodgers) have insisted they are not willing to release Suarez and would not, in any case, begin talks at any fee less than £55m.
"I am a great believer you have to keep as much confidentiality as possible, which is quite difficult in the modern world. But we work very hard, not only on the case you name, but on other different cases," the Arsenal manager added.
As the Suarez saga draws on, Liverpool captain Steven Gerrard has backed his employers' decision to fight for his services. The England international also said he remains confident his side can finish the 2013/14 Premier League season in the top four and qualify for the Champions League, which Suarez desperately wants to be a part of.
"Can you imagine the reaction if the club just said to Luis, 'OK. Go to whoever you want. Go to one of our rivals' and we give in easy? I think the club are doing the right thing by wanting to keep their best players," Gerrard explained.
"We have to keep fighting and believe, and I have confidence from the last six months of last season that we can prove people wrong and break into it (the top four)," he added.
Meanwhile, Liverpool prepare to host Greek sides Olympiakos Piraeus at Anfield on Saturday evening, in a testimonial to Gerrard's contribution to the club. The 33-year-old legend has made over 600 appearances for the club and remains one of the few remaining poster-boys for the one-club player in an era of frequent big-money transfers, having rejected giants like Real Madrid, Barcelona, Chelsea and Bayern Munich.