Mesut Ozil says he is delighted at having joined Arsenal this summer. The German international playmaker, rated as one of the best creative midfielders in world football, left Spanish giants Real Madrid and joined the Gunners late on deadline day for a club record £42.4m, according to the BBC.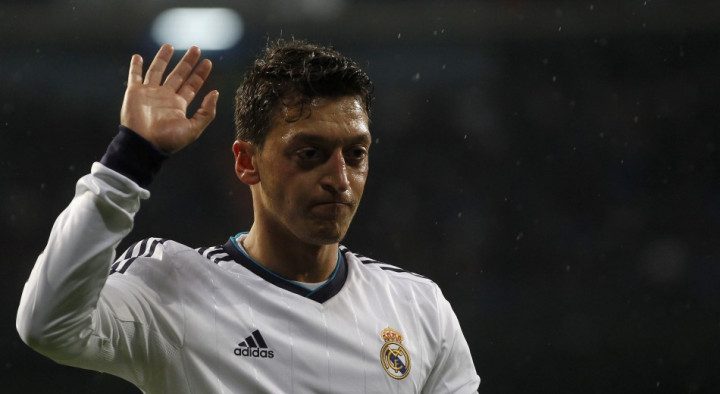 The 24-year-old set a number of transfer records in the process, making him the most expensive player in the history of Arsenal FC, the second most expensive Premier League signing, the most expensive German international ever and also the record for most expensive sale by the Santiago Bernabeu club.
"I feel confident that our team will reach our goals. We have a very young and capable squad full of players who will grow stronger. I feel positive and I say: 'Let's go Gunners'," Ozil told Sky Deutschland.
"The Premier League is the strongest league in the world and it's a challenge for me as I want to prove myself and prove I'm with the right club - one that supports me and supports the important players in my side. I just can't wait and I'm looking forward to it as the fans are very emotional in England - they're crazy about football and I'm looking forward to taking on the league," he added.
Ozil's move to the Emirates was forced by the arrival of Welsh international Gareth Bale. The former Tottenham Hotspur winger moves to the Spanish capital for a new world record sum; £85m according to the BBC.
Bale's arrival complicates matters for a number of Madrid's attacking stars. And the situation, regarding Ozil particularly, was further exacerbated by the signing of Spain international Isco from Malaga, for a reported £23m.
And the result of both Bale and Isco arriving meant Ozil was left feeling sidelined and unwanted, despite a stunning record with the club since he arrived in 2010; he created 47 goals and scored 19 more from 85 La Liga starts.
The German has now revealed that it was this lack of confidence in his abilities, as well as a conversation with Arsene Wenger, that convinced him to move to north London.
"At the weekend, I was certain that I would stay at Real Madrid. But afterwards I realised that I did not have the faith from the coach or the bosses. I am a player who needs this faith... I had spoken to him [Wenger] at length on the telephone, he explained his plans and that he has faith in me," he explained.