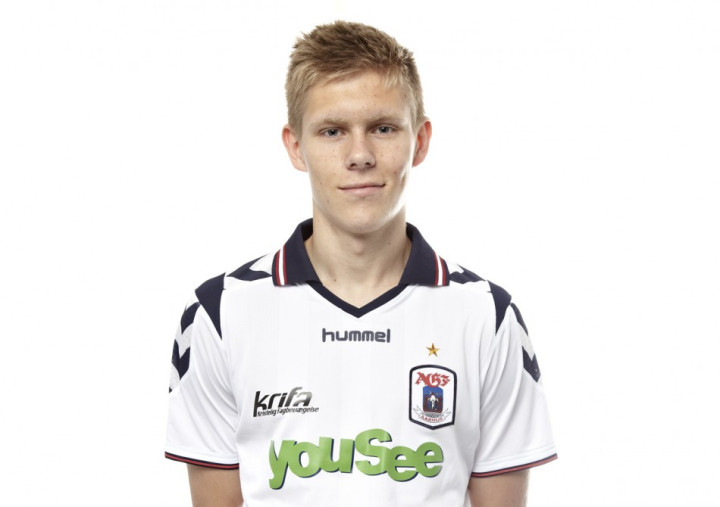 The Gunners were earlier linked with Athletic Bilbao forward Fernando Llorente, as speculation suggested Arsene Wenger was looking for cover for a misfiring Olivier Giroud. However, given the 25 year old Frenchman has finally scored his first goal and Wegner's comments about the former Montpellier man carrying that confidence into the league, a move for either Johannsson or Llorente may not materialise.
"Of course it is flattering for Aron to be linked with such a huge club as Arsenal. We all know that Arsene Wenger is a great coach to work under as he has proven to be able to get the best out of his young players for years, and of course it would be an interesting place for Aron to continue his development," Magnus Agnar Magnusson admitted. However, he was quick to add there was no official approach.
Johannsson presently plays for Danish Superliga side AGF and has been in excellent form, scoring 10 goals in as many appearances so far this season. AGF are fourth in the league, with 15 points. Interestingly, the young striker's deal with his club expires at the end of the season and although Magnusson has said a new contract is being negotiated, the youngster's performances could mean a number of high-profile clubs will begin lining up for his services, either in January or next summer, placing AGF at a distinct disadvantage in negotiations. His agent, though, insists his client's future is about football and not money.
"Sure, a move to England would be interesting as every player would love to play there but it would not make sense for him to sit on the bench for the next two years," he explained, while adding, in true agent-speak, "The Premier League is interesting but so is the Bundesliga and the Eredivisie so we are keeping all avenues open. For now we are in negotiations with AGF and that is all I can say at the moment."