Arsenal are believed to be close to agreeing a second consecutive January loan spell for former captain Thierry Henry, according to the Daily Mail. The 35 year old striker, who has 228 goals in 377 appearances for the club, earlier confirmed a desire to return to the Emirates. And the Gunners' legend could, if all goes to plan, make a third Arsenal debut in an FA Cup tie against Swansea City on 6 January.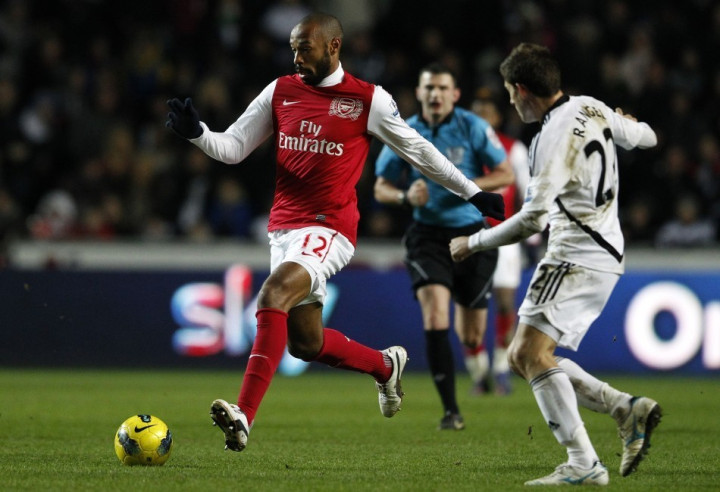 The only point to be sorted out, it is understood, is the length of the loan. The Daily Mail reports Wenger wants his former star till the end of the season but the Frenchman's parent club, New York Red Bulls are unwilling to lose their striker for so long.
Whatever the outcome of the deal, Henry was in attendance this weekend, to watch his former side win and score two penalties, in a 2-0 home win over West Brom. The three points are Arsenal's first since the Champions League group stage win over French champions Montpellier in early November.
Mo Diame Injured
Meanwhile, another January transfer target for Wenger, West Ham's Mohamed Diame, has been ruled out for as long as 12 weeks, following a hamstring tear on Sunday. The 24 year old Senegalese international was linked with a £4m move to the Emirates following speculation Wenger was looking for options to compatriot Abou Diaby for the defensive midfield role. The London club have also been linked with £10m Bayern Munich midfielder Luis Gustavo as a possible replacement for the role formerly filled by Cameroon midfielder Alex Song.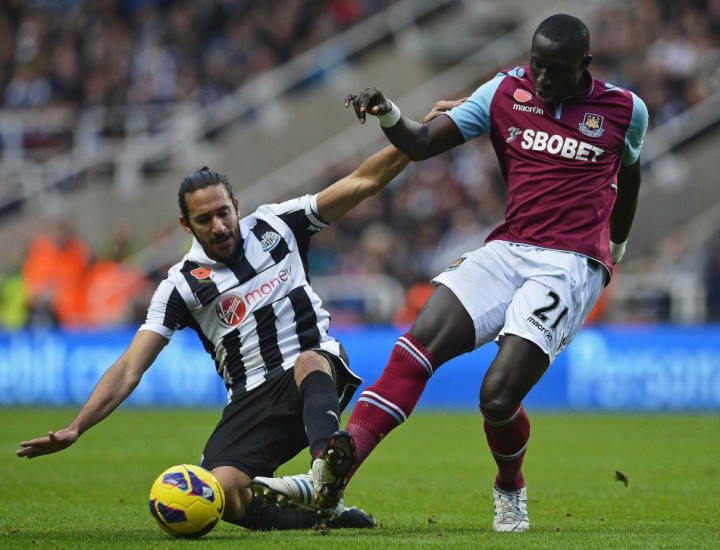 Spanish Support
Finally, Arsenal's Spanish international playmaker, Santi Cazorla, continues to be at the centre of a controversy following alleged diving in the weekend result against West Brom. The former Villarreal midfielder appeared to fall to the ground after only the illusion of contact from Baggies' defender Steven Reid to draw a penalty.
And so strong have the comments since then that Wenger has been forced to apologise for his player's actions. Now, however, Cazorla's compatriot and team mate, Mikel Arteta (who converged the penalty) has spoken in support.
"Santi is not a player who dives. He has taken a lot this year because of the way he plays," the former Everton star said, adding, "If he has done it [is] because he felt something and changed direction. But he is not that sort of player."