Arsenal should sign Henrikh Mkhitaryan from Manchester United if they end up losing Alexis Sanchez and Mesut Ozil, former Gunners midfielder Paul Merson has said.
Both Ozil and Sanchez are in the final six months of their respective contracts at the Emirates Stadium, with the former linked with United and the latter with United, Manchester City and Chelsea.
Merson expressed fears that Arsenal would be left without a marquee player if Ozil and Sanchez both end up leaving and urged the club to launch a move for Mkhitaryan, who has fallen out of favour with Red Devils manager Jose Mourinho.
The Armenia international has only started two of United's last 15 matches, with Mourinho suggesting that he is open to letting the midfielder move on from the club before the January transfer window closes.
"I think selling Sanchez to United and getting Mkhitaryan in return would work," Merson told Sky Sports.
"I honestly believe Mkhitaryan is one of the best players in the Premier League, his confidence is just shot at United.
"If Arsenal could get him playing like he was at Borussia Dortmund they would have one of the best players in the league. That would represent a good deal."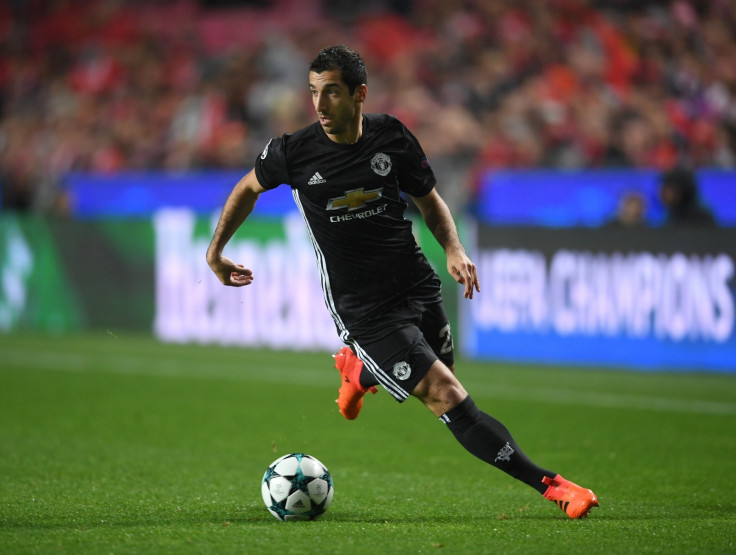 Mkhitaryan, 28, has also been linked with moves to Inter Milan and former club Borussia Dortmund.
Mourinho said the playmaker will likely start against Stoke on 15 January, but reiterated that "every player has a price".
"Doesn't matter who he is, doesn't matter the level, doesn't matter the prestige, the status, I think every player has a price," the United manager was reported as saying by Manchester Evening News.
"I'm not the kind of blind managers, blind in the sense of this player is untouchable, this player we can never sell, I think every player has a price.
"So when the transfer window is open is also open for any club that is interested in our players, then it's up to us to make the decision yes or no, it's up to us to decide what we think is the right price."
United signed Mkhitaryan from Dortmund for £26.3m in July 2016.