Liverpool are in talks with RB Leipzig over bringing forward the transfer of Naby Keita to January, although an agreement is not yet close, according to reports.
The Liverpool Echo says Reds sporting director Michael Edwards has held initial talks with Leipzig counterpart Ralph Rangnick over the issue.
Keita is contracted to join Liverpool on 1 July, but the Merseyside club are willing to pay a premium to conclude the transfer this month after they lost Philippe Coutinho to Barcelona in a £142m ($195m) deal.
German daily Bild have reported that Leipzig will let Keita leave in January if Liverpool pay £18m on top of the £67m transfer fee agreed between the clubs in the summer.
The paper went on to claim that Keita may have played his last game for Leipzig after starting and scoring in the Bundesliga side's 3-1 win over Schalke on 13 January.
Guinea international Keita is reported to be keen on completing his transfer to Merseyside before the end of this month, although Leipzig want to hold on to him until the end of the season.
Rangnick denied that Liverpool had made an offer to bring forward Keita's transfer after the win over Schalke.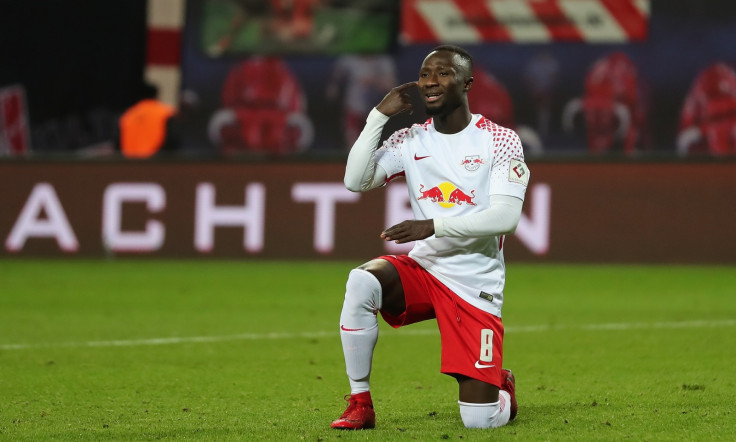 "Neither the player has told us that he wants to leave, nor is there an offer from Liverpool," he was quoted as saying by Goal.
"He wants to leave us in the summer. He will play with us until the end of the season. There is nothing more to say."
Leipzig coach Ralph Hasenhuttl told the BBC last week that the club had "no reason" to let Keita leave this month.
"I think that Naby wants to finish the season in a good way in Leipzig. He wants to leave a good impression," he said.
"He made many good games for the club – in my opinion, I think that he will put everything into the rest of the season.
"He probably wants to do some self-promotion before he leaves. He does not want to leave without showing all his qualities since he had some weak games in the first part of the season."