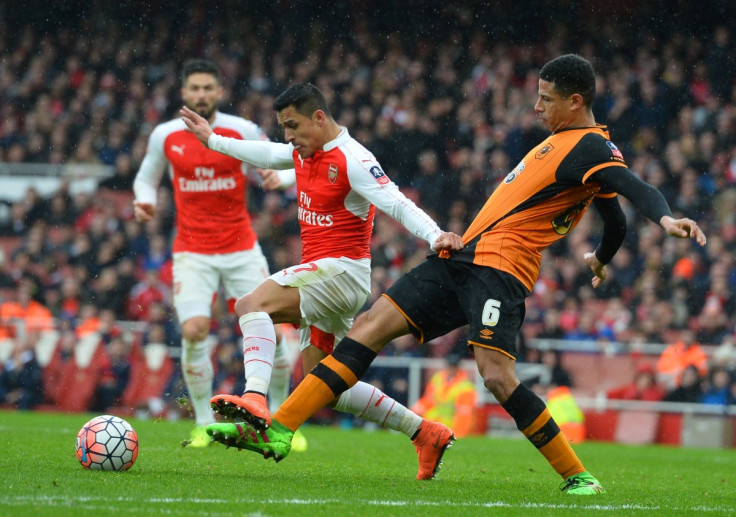 Barcelona midfielder Andres Iniesta believes that Alexis Sanchez threatens the Catalans' chances of putting one over Arsenal in the round of 16 tie of the Champions League. The Chilean transferred to the Nuo Camp in 2011, but made his way to the Emirates in 2014, after falling behind Neymar and Luis Suarez in the pecking order.
The Gunners face Barcelona for the first time in over five years when they defeated the Spanish club at the Emirates, but were torn apart in the reverse fixture, helped by Robin van Persie's dismissal, who received a second yellow card for kicking the ball after the whistle had blown. The duo have faced each other seven times, with the Gunners winning only once, while losing on four occasion.
The most noticeable loss was in the finals of the 2006 Champions League when the Catalans scored two late goals to nullify Sol Campbell's opener. The Gunners had gone down to 10 men yet again, with Jens Lehmann being shown a straight red early on for obstructing a goal scoring opportunity. Arsene Wenger has revealed that this is their best chance in many years to progress into the next round at the expense of Barcelona and Iniesta believes that Sanchez's form will be a major factor in deciding who will be the prevailing team after two legs.
"What makes Alexis so dangerous is that he is unpredictable," the Spaniard said, as quoted by Arsenal's official website. "When he dribbles, when he attacks, he is a very strong player. He's got skill and when he has the ball he always creates doubts. In that sense, we have to try to make him feel uncomfortable on the field and try to minimise his strengths."
"Arsenal are known for having a style of play, a way of understanding football through having the ball. I also think that the type of players that their coach or that Arsenal look for are very similar. I think their strong spots are their quality, their talent and the way they play. The way they attack, they way they combine. I think they're a very dangerous opponent in that sense."