Unlike Arsenal counterpart Arsene Wenger, Chelsea boss Antonio Conte will have the luxury of a fully-fit squad to choose from this weekend as the two London rivals go head-to-head in the FA Cup final.
The Gunners are dealing with something of a defensive crisis ahead of Saturday's (27 May) clash at Wembley Stadium, with Laurent Koscielny suspended, Gabriel Paulista injured and Shkodran Mustafi and Kieran Gibbs both considered doubtful.
Club captain Per Mertesacker is likely to make his first start of the season after appearing as a substitute against Everton on the final day of a bitterly disappointing Premier League campaign.
Chelsea have no such problems to contend with, however, with Conte confirming their latest clean bill of health during a pre-match press conference held on Friday afternoon.
"All the players are available and I have to make the best decision for the team tomorrow," Conte said in the press conference ahead of the game.
Conte could not confirm if outgoing captain John Terry would play an active part in the final, although expressed a desire to see him bow out by lifting the 18th major trophy of his 22-year spell in West London.
The long-serving skipper caused quite a commotion during his Stamford Bridge send-off against relegated Sunderland last weekend, receiving a standing ovation and a guard of honour from his teammates after being substituted in the 26th minute as part of a pre-arranged agreement between both clubs. Terry subsequently said that he "could not care less" about those who denounced the farewell gesture.
"It is very difficult to say if John Terry will play," Conte said. "He will be with us, and for sure he will be on the bench and then we will see what the game needs in the moment we are playing. Our aim is to reach another trophy and to see him lift this trophy. I have this dream and also my players have this dream."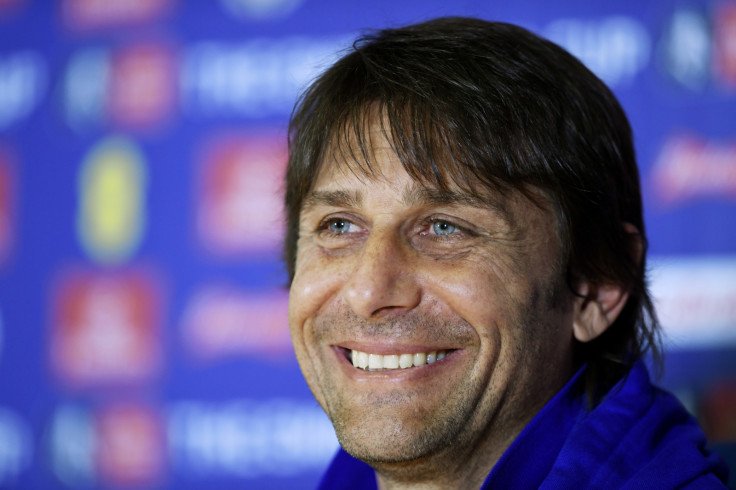 On Arsenal's well-documented selection issues, he added: "Tomorrow we will see if we are able to exploit this opportunity in the Arsenal team. In this type of game, this is a final, it is not important to miss one or two players. It is very important to play with the right hunger, will and desire. Good organisation is important, but it is not enough. Tomorrow our desire must be more than them.
"It is not important the players we have to play, to do what we know. I think this is the most important thing. If you think that this player will miss the next game, it is not important. Arsenal have a lot of great players."