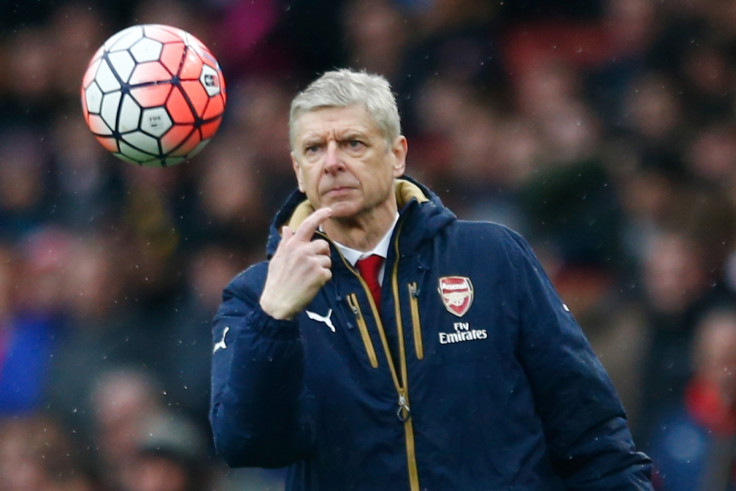 Arsenal manager Arsene Wenger thinks his side will need to be more efficient against Barcelona after a frustrating 0-0 draw against Hull City in their FA Cup fifth round at the Emirates Stadium. The FA Cup holders created a number of chances to win the game, but were held "by an impressive display" from Hull goalkeeper Eldin Jakupović.
The draw means the Gunners will need to travel to the Championship leaders for a fifth round replay.
"(We didn't win) because Hull defended well, because their keeper played well, because our final ball was maybe not good enough and because when we could give the ball in the final third, we decided [to go for] an individual solution," he said.
"The goalkeeper did well of course, but we had maybe 70% possession and more than 20 shots on goal, and we didn't score. We have to look at ourselves as well, even if you can give credit to their keeper."
He continued: "The nightmare would have been to go out. The frustration is that we didn't score and it's not what we wanted, to have a replay, but between that and going out, we choose the replay. I am happy for the replay [as opposed to going out]. We need to be more efficient in the final
"We need to be more efficient in the final third, because today we had more than 70% possession and we will not have that on Tuesday night. That means we'll have to be more efficient with much less of the ball."
Wenger rotated some key players, such as Alexis Sánchez, Petr Čech, Olivier Giroud, Héctor Bellerín, ahead of the game against Barcelona. The French boss also revealed Mesut Özil was out of the squad due to illness, but said the German international will be ready to play in the Champions League tie on Tuesday night (23 February).
"I played a team that, in my opinion, had the quality to win the game today. The Barcelona game was not in my mind today. I rested Ramsey and Özil completely, because they've played many games since the start of the season. When I can do it, I do it. Mesut Özil was a bit sick over the week, so I decided to leave him out completely. Ramsey has played many games, so that's why I kept him out," he said.
But when asked whether the former Real Madrid star will be fit top play on Tuesday, he said: "Yes, (he had) a cold. It is nothing major."
The manager, meanwhile, claimed that he doesn't have any other injury concerns for the Barcelona game, while expressing his delight about the return to form of Danny Welbeck. "No, from today I believe the positive of the day is that Welbeck came through quite well. He started for the first time in 10 months and he was one of the positives of the day," he said.